7/19/10 – Carl and I took a wonderful canoe trip in Canada last week on the Kopka River which is about 3 hours north of Thunder Bay, Ontario. We went through our good friends at Wabakimi Canoe Outfitters in Armstrong. We had a very relaxing five days of fishing, bushwhacking, swimming and generally lounging around. – Bill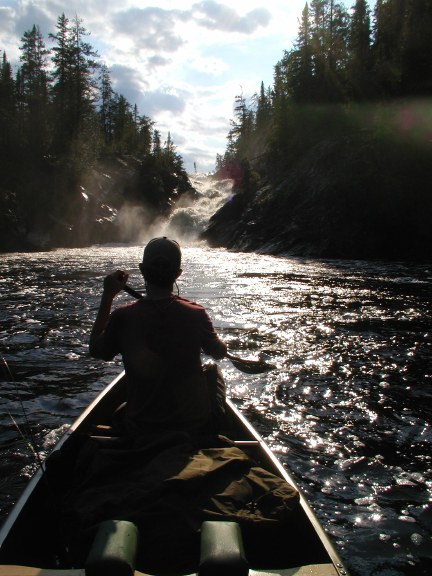 Carl admires the Double Falls on the Kopka River.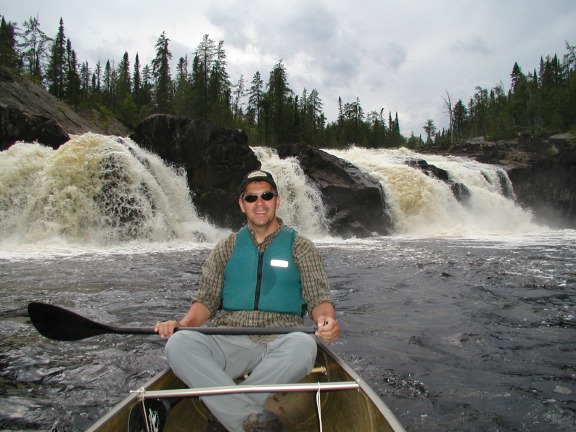 The Kopka has so many beautiful waterfalls that this beauty doesn't even have a name.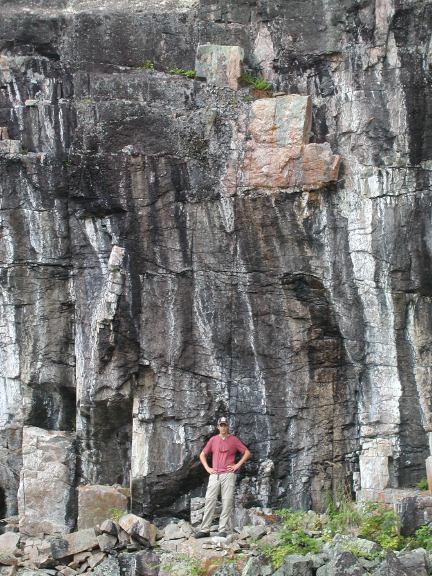 Carl is dwarfed by this interesting cliff at the end of one of the crazy Kopka portages.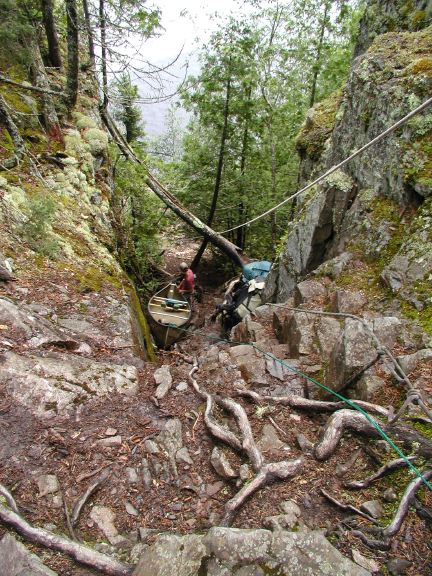 The infamous "billy goat" portage that requires a rope to lower the canoe, gear and even is needed to aid in climbing. I'll never complain about a BWCA Wilderness portage again!