8/9/10- Yesterday I returned from a brief but eventful two day venture into the BWCA with my uncle, Steve Wilbers, and cousin, Eddy Wilbers. We managed to score the one and only campsite on Flame Lake, and so were able to experience the solitude of the Boundary Waters at its finest with the lake completely to ourselves. A highlight of the trip was the jumping rock on Flame, which we visited frequently and documented a little too thoroughly. Of the nearly thirty pictures we took of the same rock, here are a few of my favorites. -Meg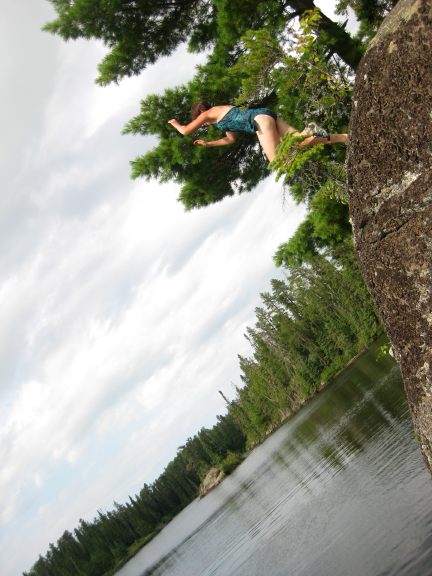 Me, about to leap.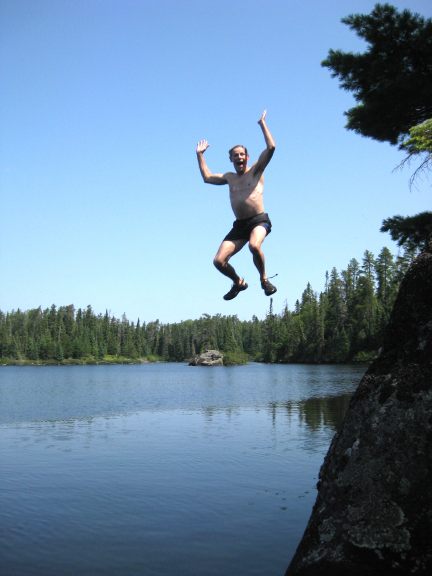 Steve Wilbers, expressing exactly how he feels about camping.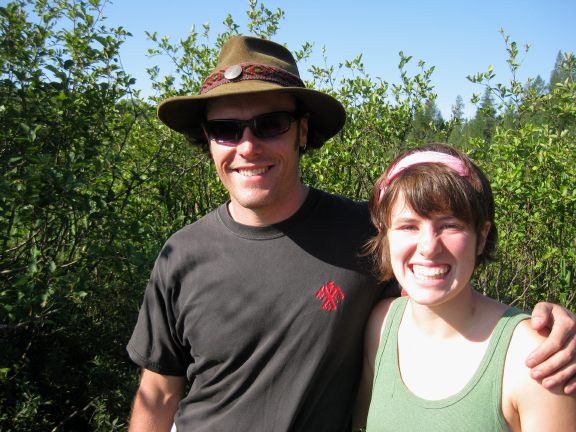 Eddy and I as we completed our first portage from Sawbill to Smoke.