9/10/10 – We received house calls today from a few members of the extended Sawbill family. Vivian and Willard Stevens stopped in for a short visit before lunch. Viv and Willard camped at the Sawbill Lake Campground most summers over the past 50 years. Former crew member Jeff Thompson ('95-'98) also dropped by with his wife Lyn and daughter Elsie, who was making her first visit to Sawbill.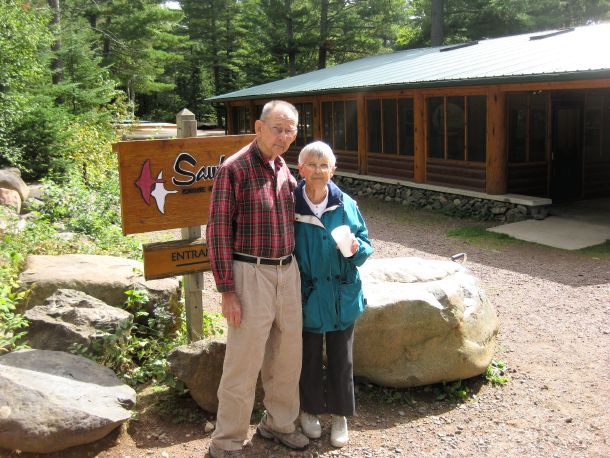 Willard and Vivian Stevens.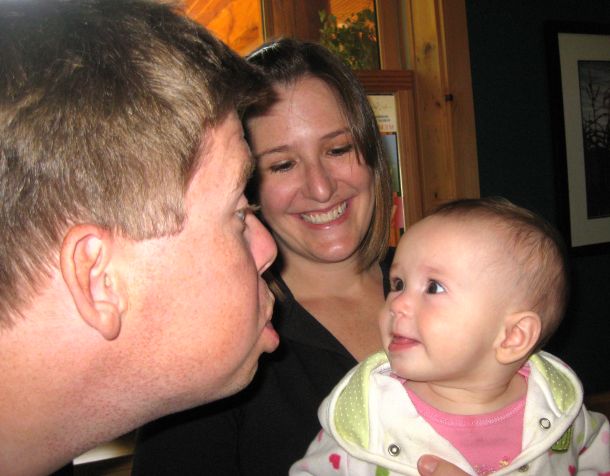 Jeff, Lyn, and Elsie Thompson keeping the Sawbill office entertained.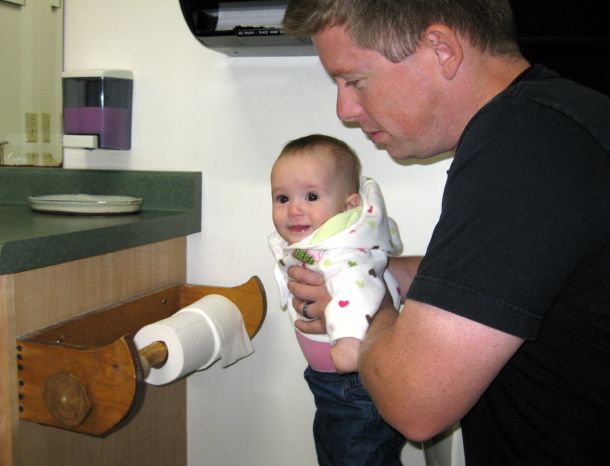 Jeff shows off the toilet paper holder he built, which is still in use in the Sawbill store bathroom. Elsie contemplates keeping the TP in good supply when she works on the SAWBILL CREW 2028.