9/18/10 – The vibrant green of summer has begun to fade to the familiar shades of fall in the Northwoods, and with temperatures rarely surpassing 60 degrees it's safe to say a new season has begun here at Sawbill. But despite the cooler temperatures fall is a phenomenal time of year to visit the BWCA. The air may be crisp, but the fish are still biting, the loons are still calling and with decreased traffic to the campground it's a great time for quiet reflection and solitude.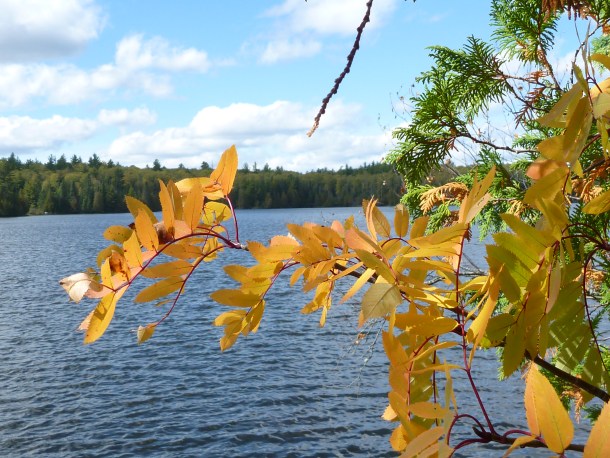 Fall colors on south Sawbill Lake.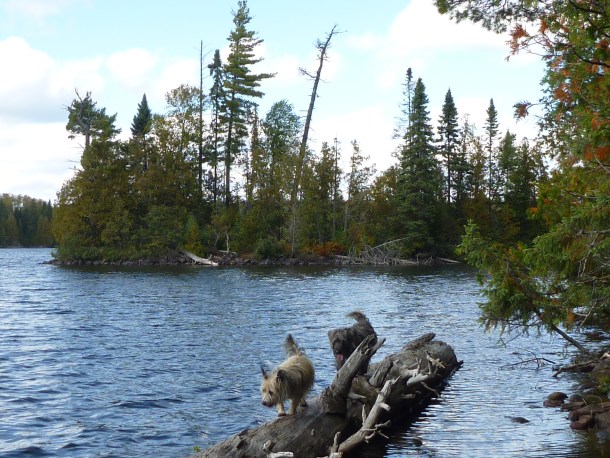 The terriers give another meaning to "out on a limb" during a fall walk.