9/24/10 – Yesterday marked the first day of fall. Despite the rainy, blustery weather the crew's spirits could not be dampened. Perhaps it was because we only got a half-inch of rain, instead of the downpour that other parts of the state received.
Rather than being able to enjoy the full moon, we celebrated by eating candy corn and fall themed cookies and playing Cranium instead. Today's weather has not improved much over yesterday, but we are all crossing our fingers that the sun and 60 degree temperatures will show up as forecasted for the rest of the weekend. -Marc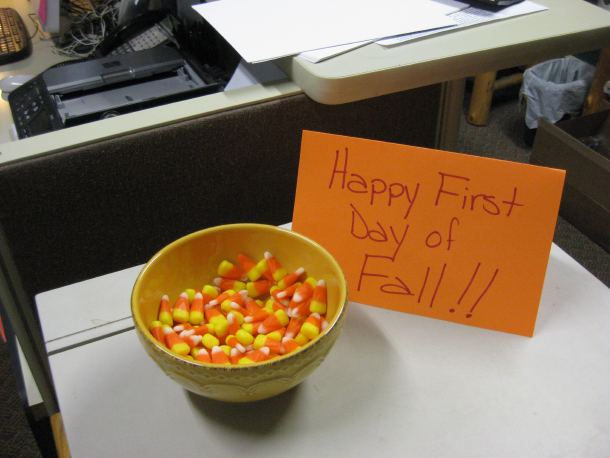 Fall treats always make rainy days better.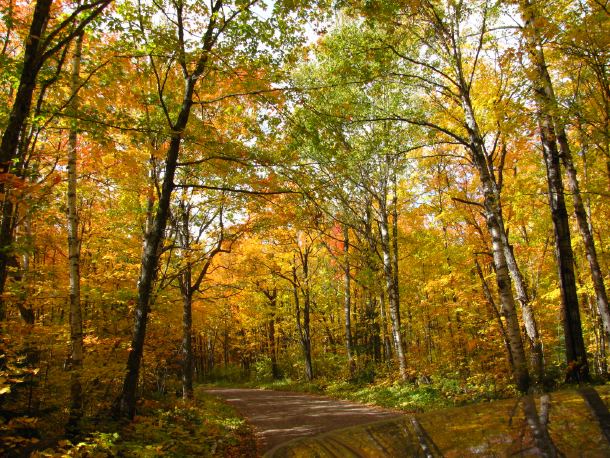 Crewmembers Liz and Luke took these photos earlier in the week during a drive down the Honeymoon Trail.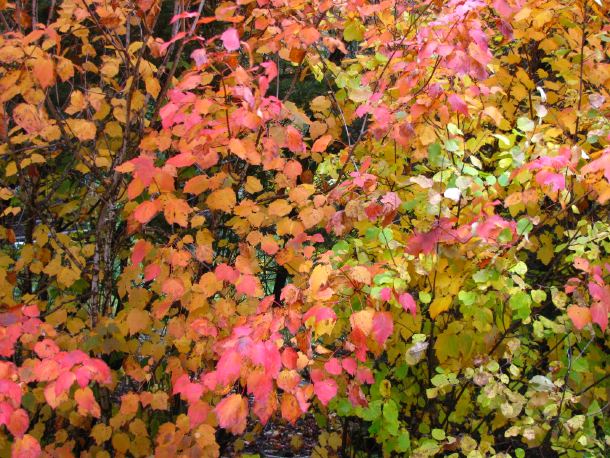 A closeup documenting the variance in colors.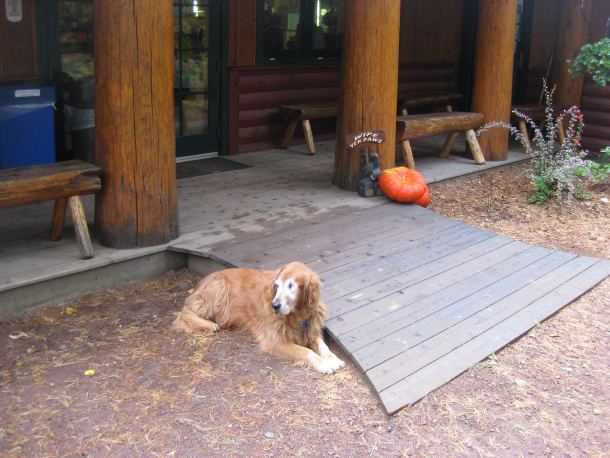 Homer matches perfectly with the fall atmosphere created by the weather, the fallen pine needles, and the Cinderella pumpkins given to us by customer Chris Riley.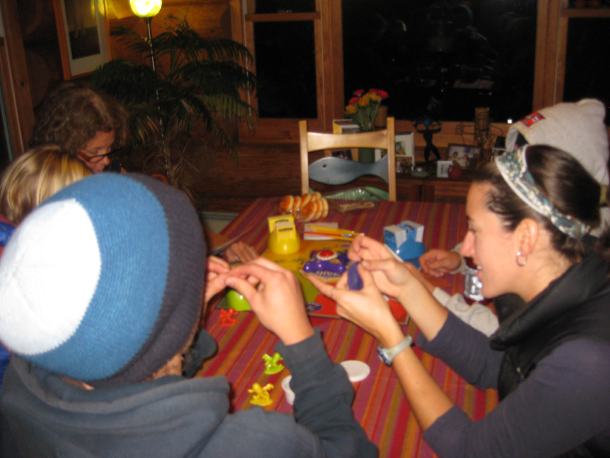 Liz gives Tyler tips on how to sculpt in preparation for their upcoming turn.