11/22/10 – All kinds of activity here at Sawbill.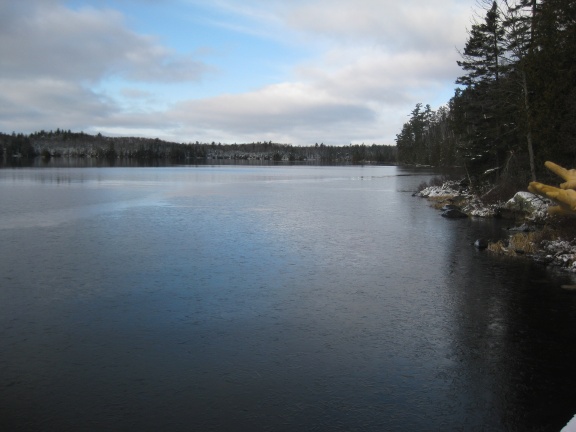 Sawbill Lake froze over on November 20th. This picture was taken on the 19th as the freezing was actually taking place. It snowed that night, so it doesn't look good for ice skating this year.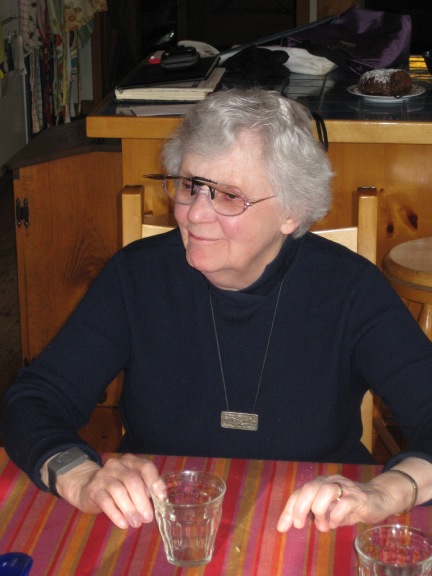 Mary Alice Hansen, co-founder of Sawbill Canoe Outfitters, came up for lunch and a visit. She lives nearby in Grand Marais now and loves to come up and see what's going on at Sawbill.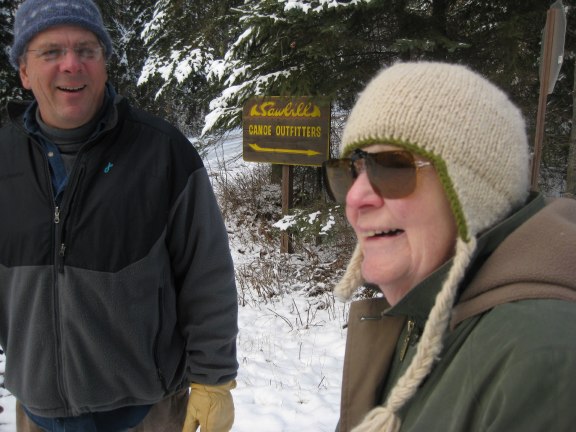 Mary Alice and Karl Hansen take a walk down to the lake to check on the freezing process.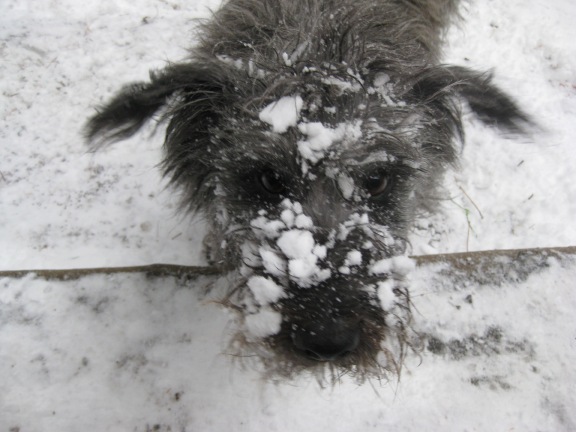 Roy Wonder, Deputy of Outfitter Security, likes to sniff under the new snow during his morning patrol.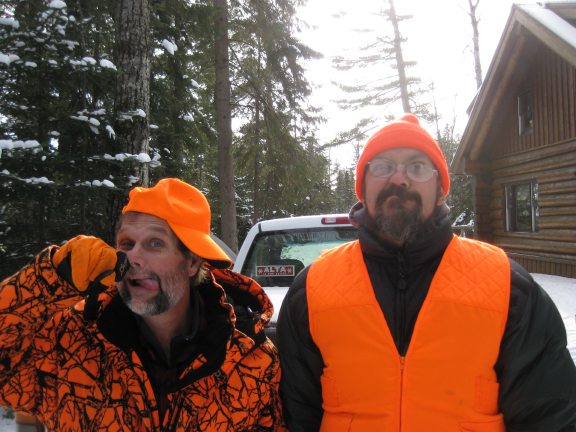 Our great friend and former Sawbill crew member, Dan Seemon, came up to mentor me in my very first deer hunting experience. As you can see, we took it very seriously. No deer were harmed. – Bill