12/26/10 – We had our own minor miracle here at Sawbill on Christmas eve. At lunchtime, a beautiful fox appeared under our bird feeder just a few feet from our dining room table. It could clearly see us and hear us but was completely unconcerned. It casually ate seeds spilled around the feeder and occasionally hunted for mice under the snow.
From time to time, we get a friendly fox around the property or out in the BWCA Wilderness. Years ago, a fox strolled into our campsite on Mora Lake and sat down between the two of us, facing the fire, joining us in our contemplation of the fire. Gradually, we resumed normal conversation and the fox just sat, so close we could have touched it easily, glancing at us from time to time and completely unafraid. After half an hour or so, it calmly got up and walked away.
Our Christmas fox hung around until well after dark. To our great surprise he was joined by another fox in the late afternoon. While the smaller female patrolled the feeders, the larger male curled up on the ski trail and took a nap! In the morning, they were gone and have not returned since. – Bill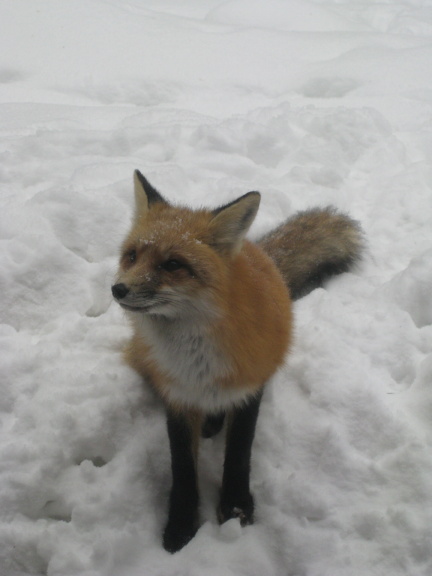 Mr. Fox peers at us through the living room window.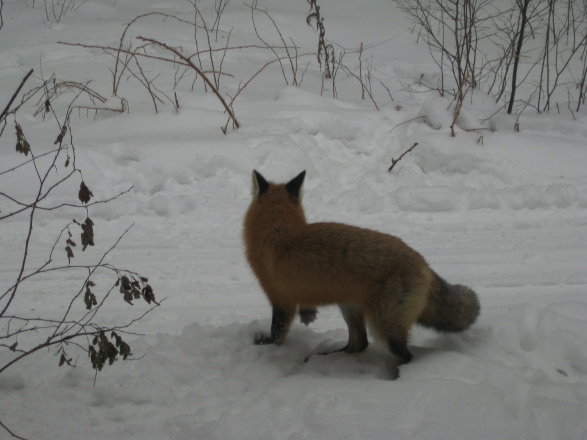 Under the bird feeder.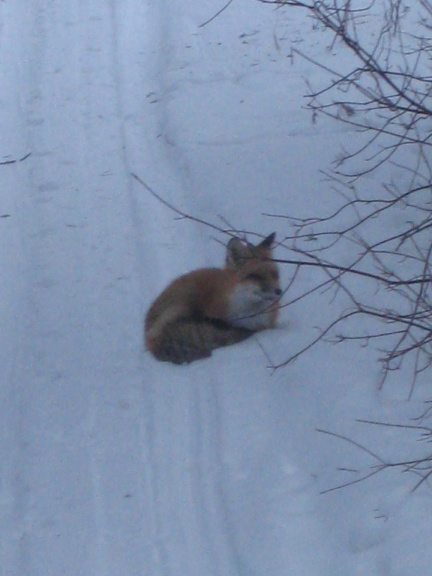 Mr. Fox curls up for a nap on the ski trail just a few feet from the house.