1/4/11 – The great thing about this year, so far, is that it is solidly winter. Temperatures are just in the single digits during the day and below zero at night. There is deep snow everywhere, including on every twig and branch in the forest. The air is crystal clear, crisp and sweet. The pictures below are from our annual reunion of current and former Sawbill crew members. – Bill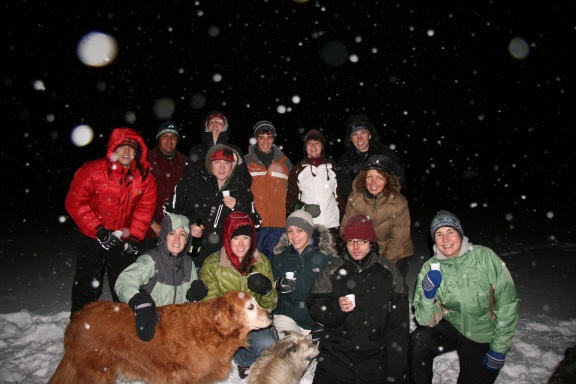 The whole happy group toasting with champagne on Sawbill Lake just moments before 2011 begins.


Sliding fun.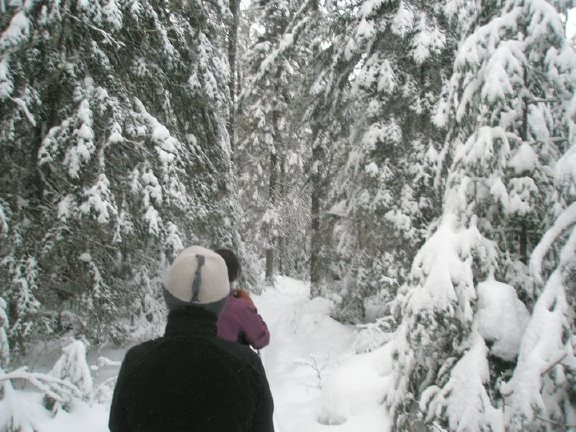 Our little 4K ski trail is gorgeous right now.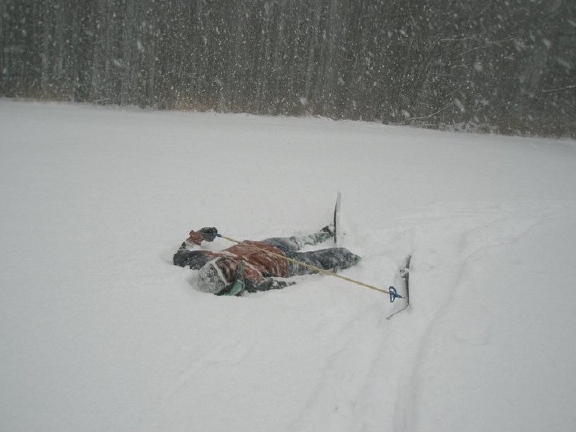 Crew member Joe Daniels lives up to his nickname, "Snowbaby".