3/10/11 – Last weekend, we had a lot of fun. For 30+ years we've owned antique, unreliable snowmobiles that we use to groom our little 5K cross country ski trail here at Sawbill. Our most recent snowmobile is actually a relatively late model (~10 years old), low mileage machine that is reliable enough to take for a ride without a high probability of getting stuck or stranded. Our good friends, John and Sue Davies, invited us to join them for trail ride on the excellent snowmobile trails near Lutsen. We had a great time, as it was a beautiful, sunny day and the trails were in perfect shape. The next day, Cindy and I snowshoed up the Onion River from Lake Superior through the intriguing canyons that that river is known for. – Bill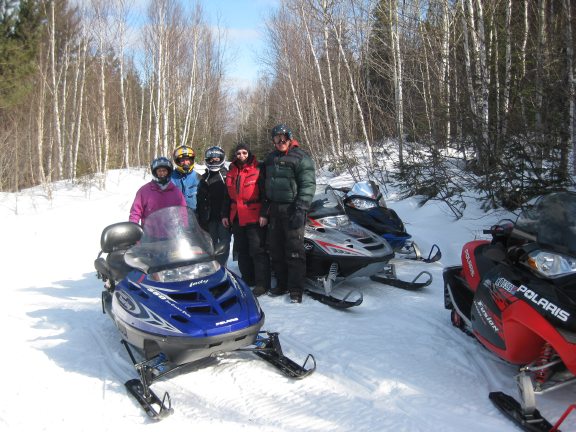 A pause on the trail. Notice the guy on the right wearing his snowboarding helmet and goggles.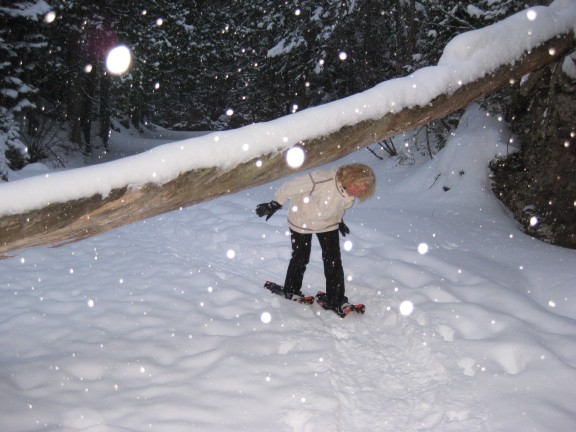 Cindy ducks under a white pine windfall that spans the Onion River during our magical snowshoe outing during a twilight snow fall.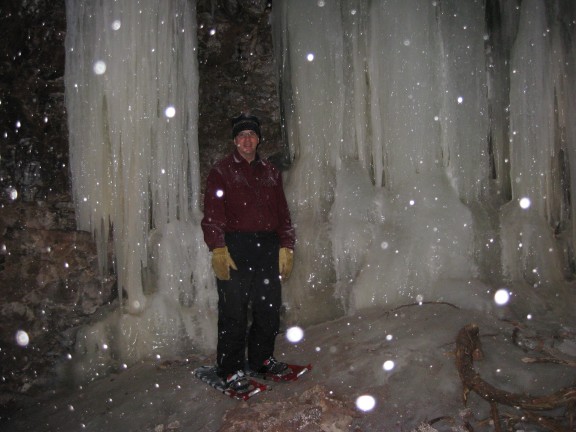 The frozen waterfalls have created ice palaces in the canyons.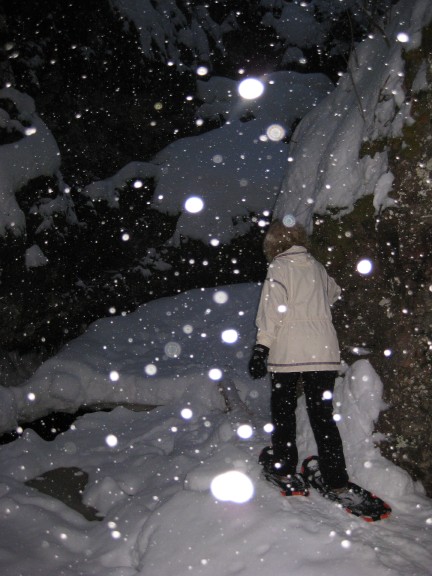 Cindy navigates a tight corner.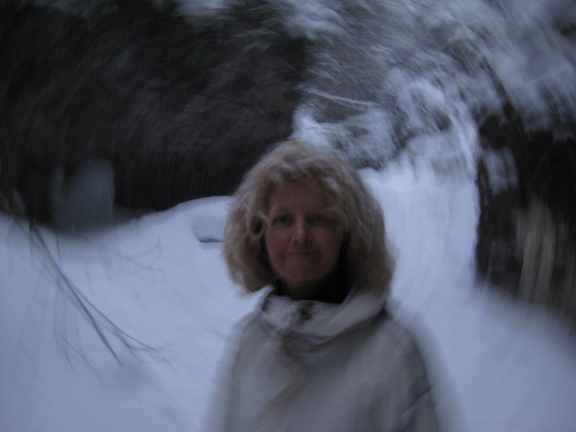 Beauty in beauty.