3/22/11 – We've been riding the weather roller coaster for the last couple of weeks. It varies from warm, melting and raining to cold, freezing and snowing, and back again. As a result, the lakes are getting very good for travel – at least until today when they are too slick to walk or ski and too rough to ice skate. As always, conditions will be changing fast, so we're keeping close track.
Yesterday, I skied around the Kelso Loop by myself. It was warm, calm and beautiful. I spotted a big otter on Alton Lake, but didn't get close enough for a picture. – Bill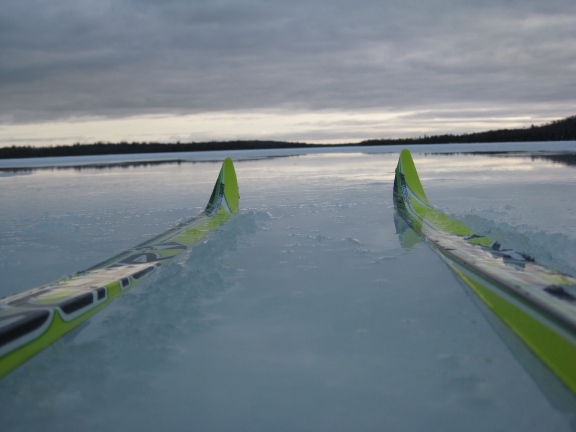 A ski-eye view of Alton Lake looking south on a warm late afternoon in March.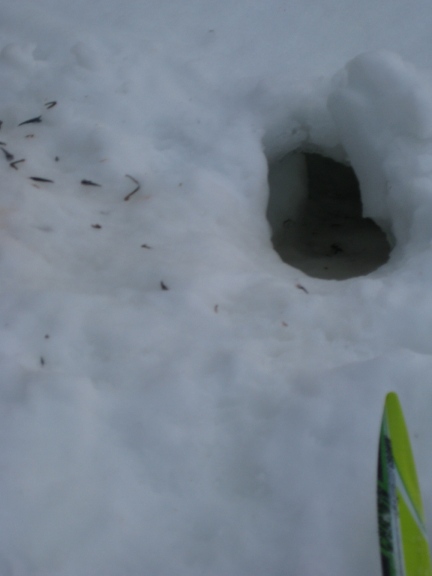 This is the hole in the snow that the otter I saw disappeared down. It was a well used access to get beneath the lake ice. Otters swim under the ice and breathe from large air pockets that are trapped under the ice. The little dark bits on the left are the pincers from crayfish claws.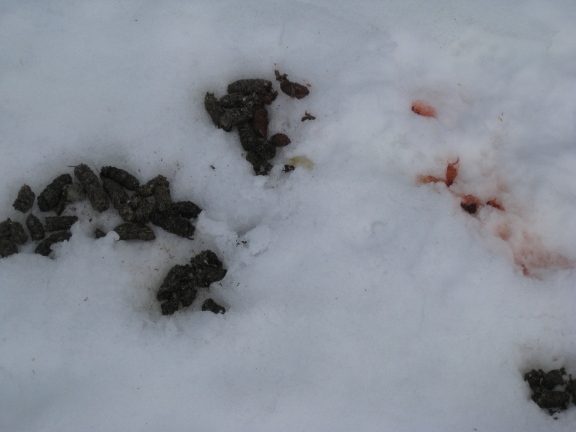 This is a pile of otter scat nearby. If you look carefully you can see it is made up mostly of the exoskeletons of crayfish. The red coloring is from the red pigment of the crayfish.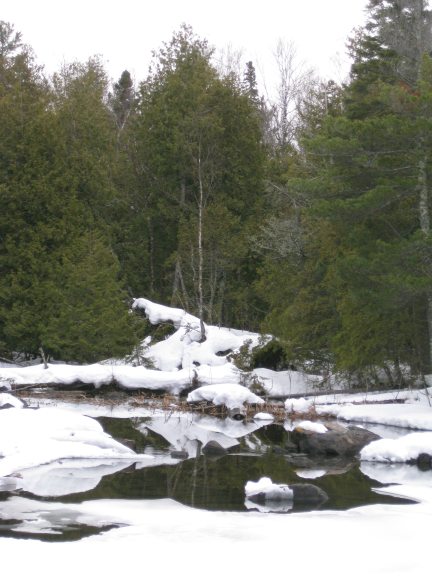 The Alton side of the creek that flows from Alton to Sawbill Lake.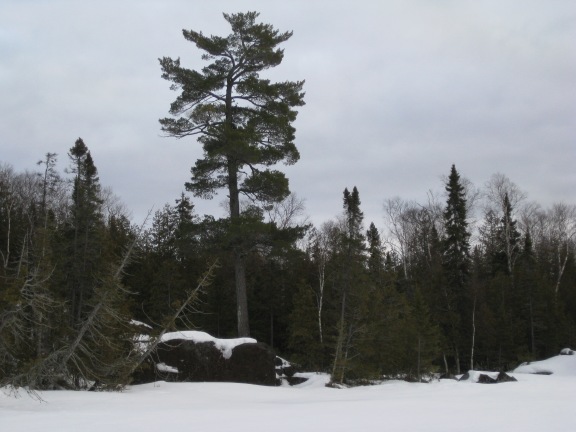 The distinctive rock face and white pine that mark the Alton to Sawbill portage.