4/13/2011 – When we returned from vacation yesterday, we were amazed to find so much evidence of spring. When we left, everything still looked like winter and it was in the process of snowing four more inches. In a week we lost much of the snow and the ice on the lake is very degraded. We'll start reporting on ice depth every day in the next few days until it goes out.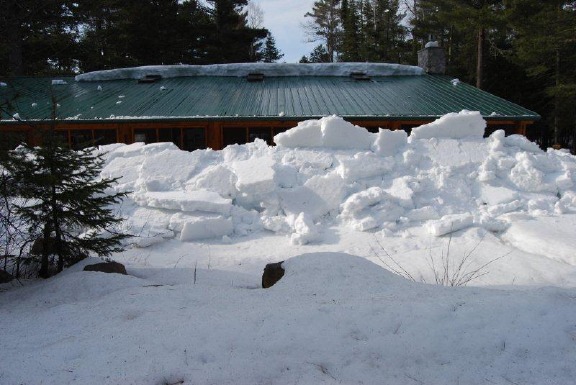 The snow on the north side of the store building slid off this week with this dramatic result.
While we were gone, my brother, Karl Hansen and his wife, Lee Stewart, were kind enough to business and dog sit for us. They had a friend visit, Bernard Palchick, who is a water color artist.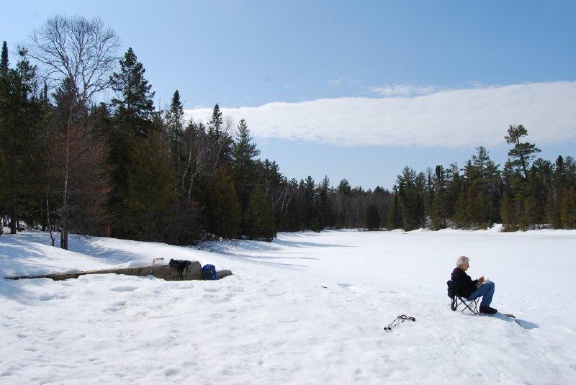 Bernard Palchick painting on Sawbill Lake just off the canoe landing.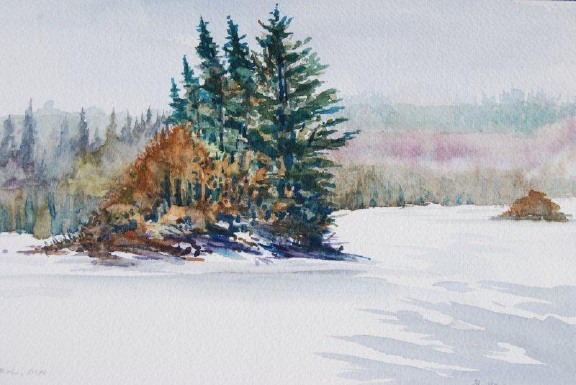 And here is his painting of the little island in front of the landing. It is most often called "Mouse Island".
Meanwhile, our first crew member of the 2011 season has arrived. Andy Keith was on the crew last year. Andy is a very skilled carpenter who lives in Mexico most of the time now. He works as a regular Sawbill crew member most of the season, but does some carpentry work here during the slow times. – Bill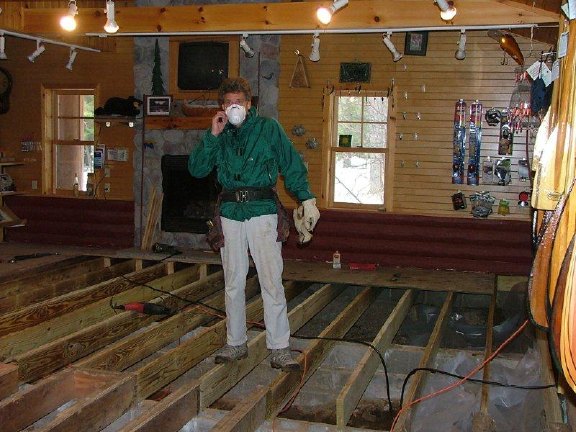 Andy is replacing the store floor this spring.