4/29/11 – Today we had to use a canoe to get out onto the Sawbill Lake ice sheet. Even 17′ from shore there is 6 – 8″ of slush on top of the ice. A little farther out though, I could stand on the top and drill a hole. – Bill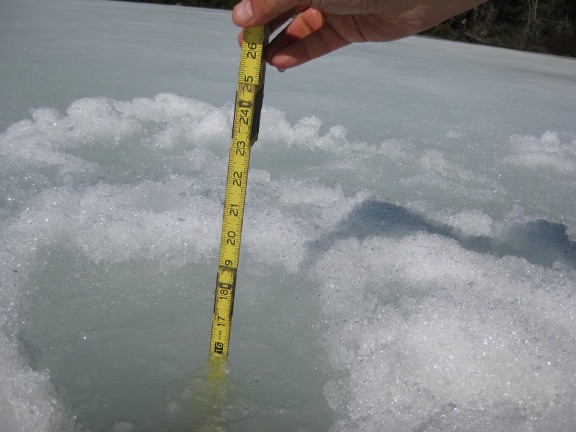 16.5″ of ice left. Only about the bottom 4″ is solid though. The upper foot is quite honeycombed.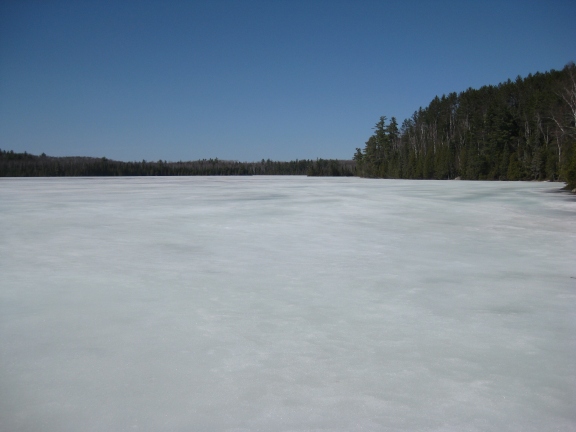 The view looking north up Sawbill Lake. Pretty slow paddling conditions.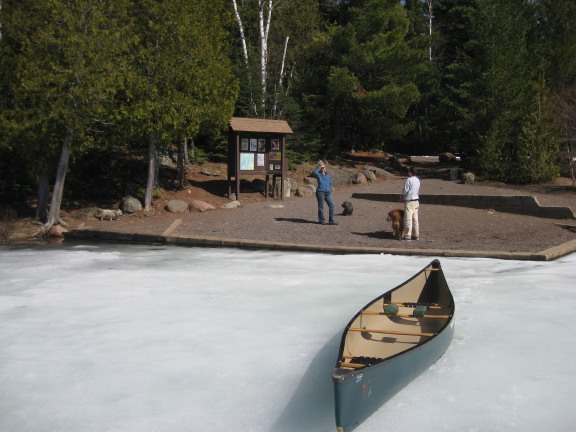 The landing is pretty clear.