5/13/11 – Good news for anyone planning on entering the boundary waters in the near future. The ice has gone out on all area lakes and should pose no problem for travelers.
In other Sawbill news many of last years crew members are starting to arrive for their second season. A week ago Jessica arrived, followed by Leif a few days later, and Tyler yesterday. -Jessica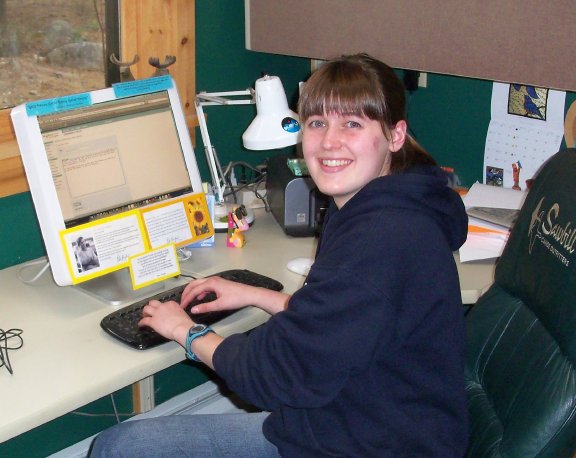 Jessica writing today's newsletter entry.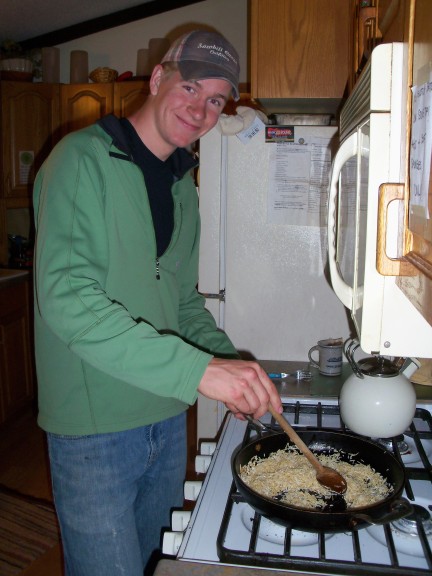 Chef Leif creating us delicious tacos for supper.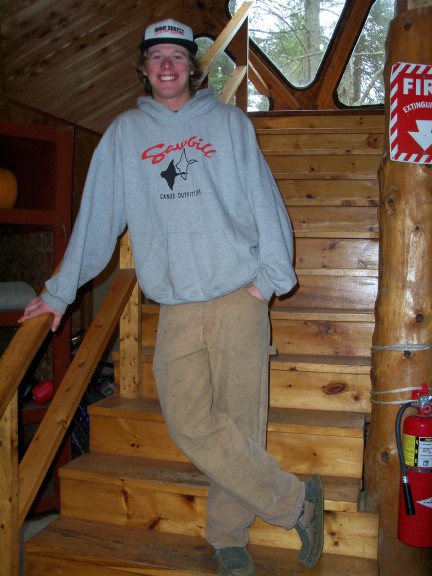 Tyler taking a break from cleaning out the Dome.