5/17/11 – Yesterday, with the help of a beautiful full moon some of the Sawbill crew went for a late night paddle. The water is fairly high right now so we were able to paddle in places not usually accessible. For instance, we ventured into a small bay that is usually too swampy to enter. The mating call of a certain type of small frog called a Peeper was deafening. This is a sure sign that spring is now here. – Jessica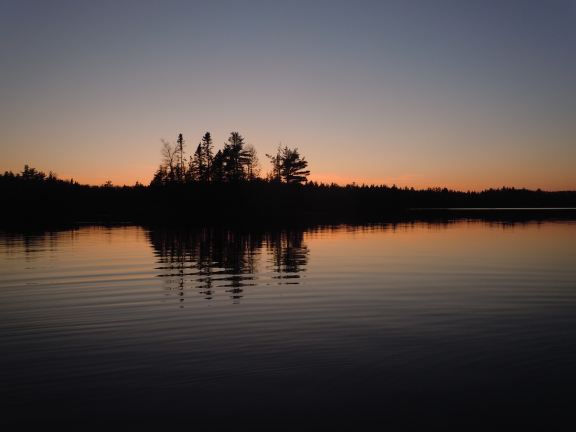 Just before setting out on our late night cruse newly arrived crew member Tess Dornfeld snapped this beautiful picture of the sunset.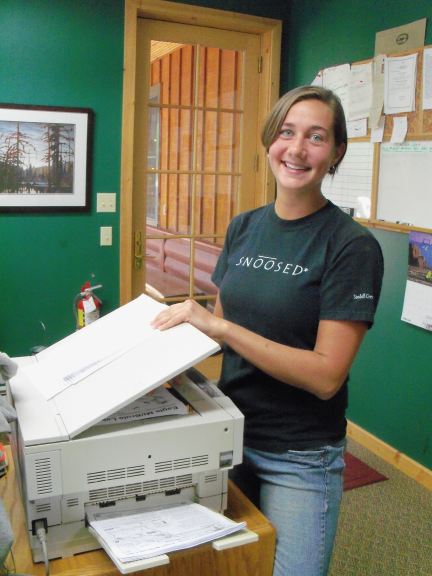 Tess worked at Sawbill multiple years in the past and is returning after traveling and working in Africa over the winter.