6/8/11 – On slower days here at Sawbill crew members try to get outside and enjoy the area. Today was the perfect opportunity for Sarah, Tyler, and Leif to do just that. They took a field trip to Carlton Peak, located just down the Sawbill trail, to do some rock climbing. – Jessica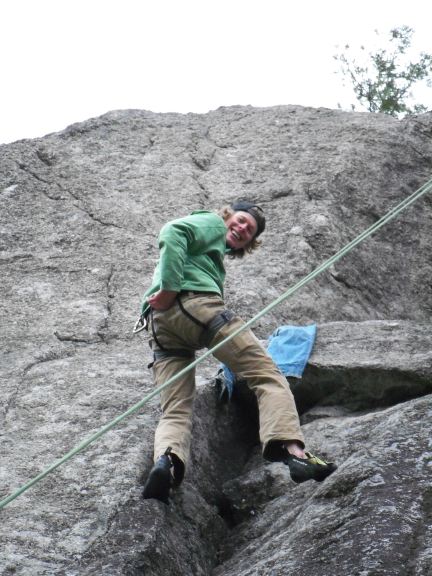 Tyler enjoying the view.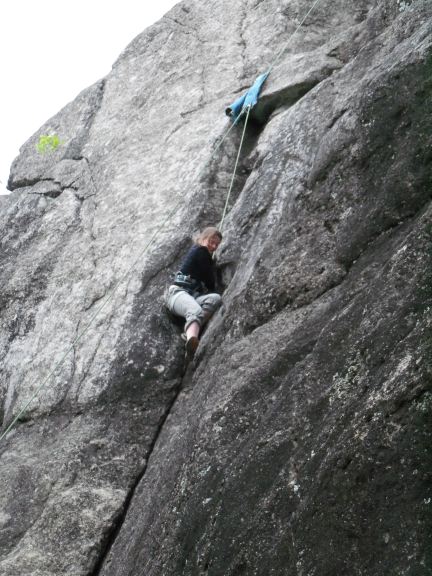 Sarah scaling the rock face.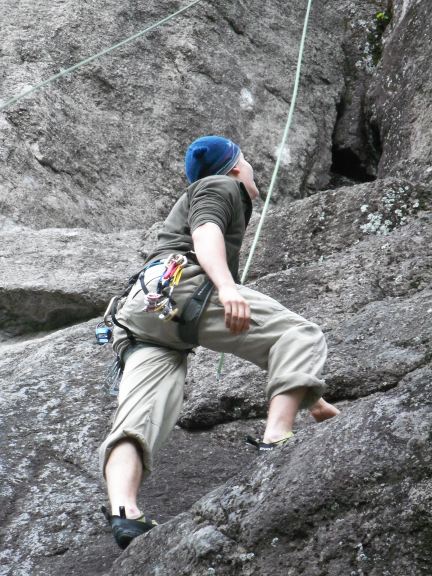 Leif planning his route.