7/5/11 – The fourth annual Sawbill Dragon Boat Race was held yesterday evening. After the teams were drawn each boat seamed to have a fairly good chance of winning.
The race goes as follows. All canoes line up off of the end of the Forest Service dock. Jim, one of Sawbill's campground hosts, signals the start of the race and each canoe paddles toward the canoe landing. The first canoe to cross the end of the landing is the winner.
This year team Brew Crew took home first place with a record breaking time of 4 minutes and 8.55 seconds. Team Twins came in a close second with a time of 4 minutes and 8.68 seconds. Finally, team Maximum Motivation failed to finish the race and instead decided to take an impromptu dip in the lake. Overall fun was had by all. -Jessica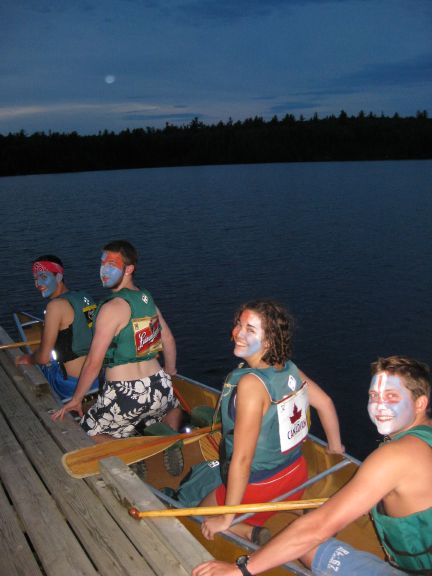 Members of the Brew Crew from left to right: Joe, Nils, Ellyn, and Luke.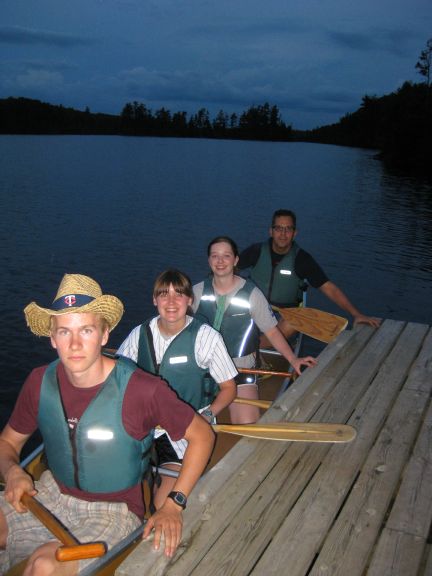 Members of team Twins from left to right: Leif, Jessica, Sarah, and Bill.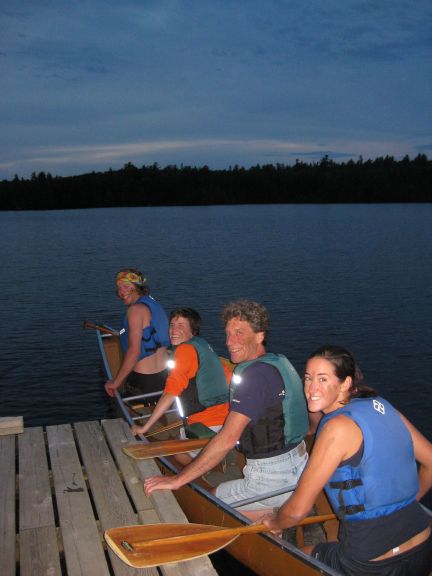 Members of team Maximum Motivation from left to right: Tyler, Meg, Andy, and Liz.