7/13/11 – Recently Steve Gendron and his ten year old son, Aidan, made the trip up from Minneapolis to helped conduct a loon survey of area lakes. On their way back home they stopped in and gave us a quick report. They found two loons on Smoke, three on Burnt, none on Flame, and only five on Sawbill. Steve estimates the populations of these lakes to be down nearly half from last year.
It is still hard to tell how much the Gulf oil spill will affect these beautiful birds, but maybe this survey will give us a clue as to how much it has impacted them already. -Jessica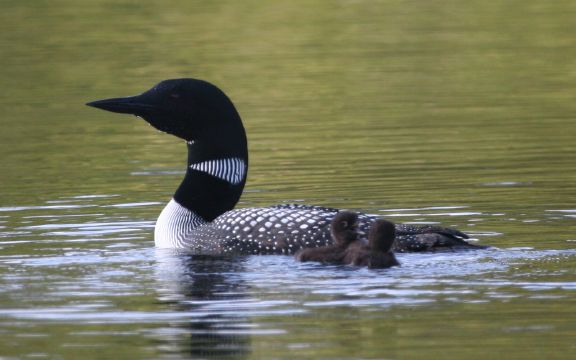 A pair of fuzzy loon chicks sticking close to their mom.