8/8/11 – With a little bit of a lull in the action yesterday afternoon, a few of us decided to take some time to go see what we could find for blueberries. We were happily surprised to find mostly ripe berries. It may not have been a bumper crop like some years before, but we still found berries without too much trouble. -Jessica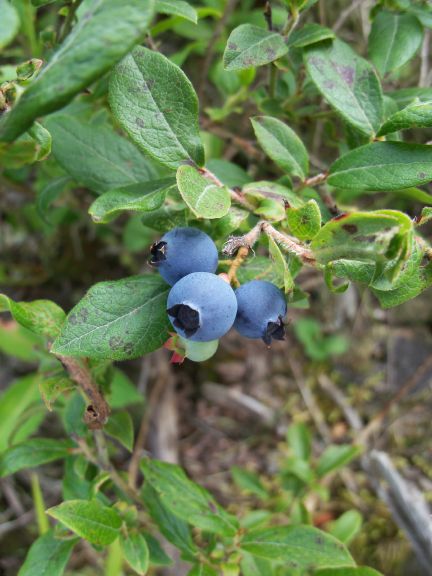 A sample of some of the fine specimen.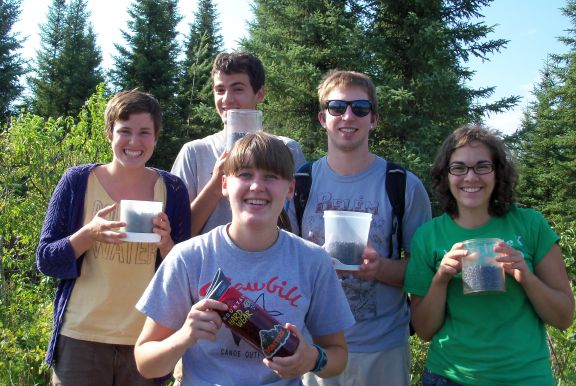 The blueberry crew from left to right: Meg, Joe, Jessica, Nils, and Ellyn.