9/26/11- Soon after our entry point re-opened we received our first big outfitting assignment: supplying 46 fire fighters with 5000 calories worth of food per day for 7 days. Fire crews from all over the country have come to help, and are wiping out the freeze dried food selections from almost all the outfitters in the area. We ended up sending a total of 34 Duluth packs full of food, including but not limited to 20 lb. bags of meat per group, 6 pounds of cheese per group, and crazy amounts of coffee and cocoa. With Cindy's direction, the entire crew helped by cutting cheese, packaging bulk foods, preparing cookkits, or whatever else needed to be done.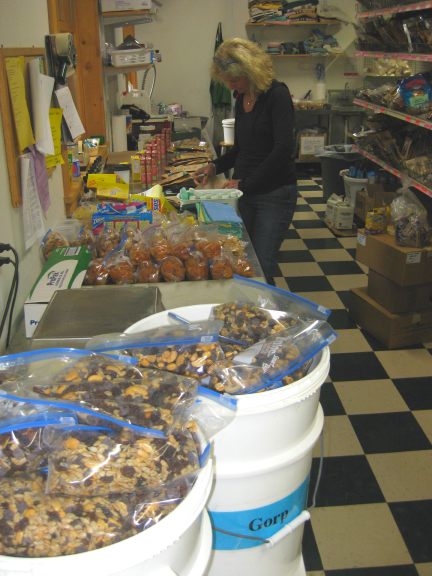 Cindy Lou utilizing her phenomenal packing skills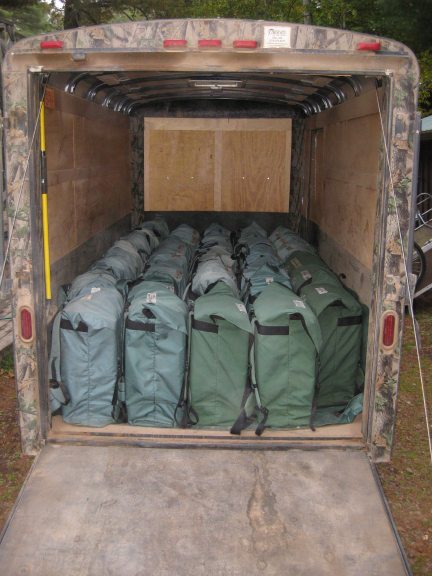 A perfect fit! Delivered in style…
Although the fire is now 53% contained, there are still 968 incident personnel working for the next few weeks to make sure the fire doesn't continue to grow. If only we had any food left, we would love to help the remaining crews who still need outfitting. In total, we sent 10 aluminum canoes, 34 royalex canoes, 95 paddles, 88 life vests, and 34 Duluth packs stuffed with food to Kawishiwi Lake. Quite a change of pace after 8 days of being closed! -Liz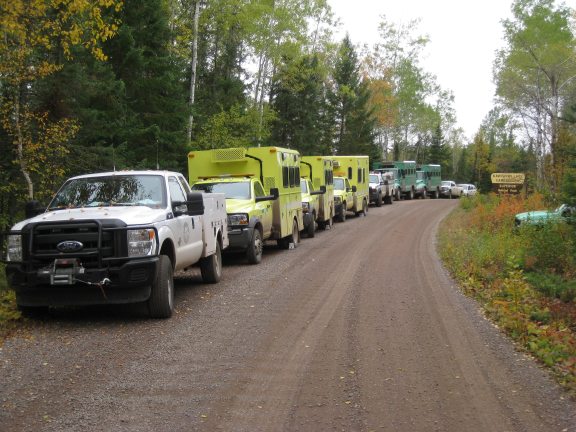 Fire trucks line the Kawishiwi Lake Road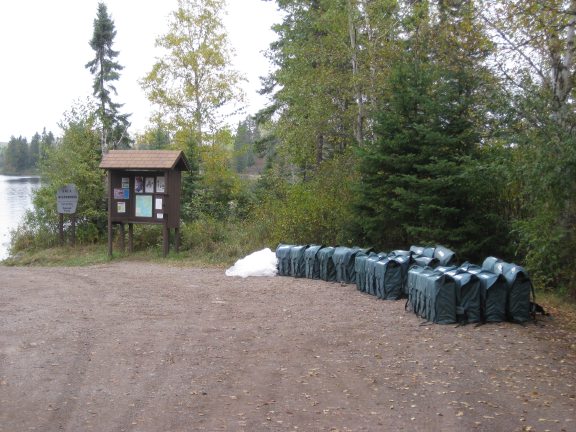 Luckily, these fire crews had a Beaver (float plane) to portage these food packs!