10/4/11- It is always fun to look back and see how much things have (or maybe haven't) changed over the years. Long-time customer Hugh Brady sent us these wonderful pictures from a trip taken in 1974. As he said in his email, the canoe landing looks relatively the same but the other photos include "features that no longer exist, canoe rests and the picnic tables that were at most of the campsites in the BWCA." Both the portage rests and picnic tables were once a standard part of BWCA travel, but were eventually removed for not being in keeping with the wilderness.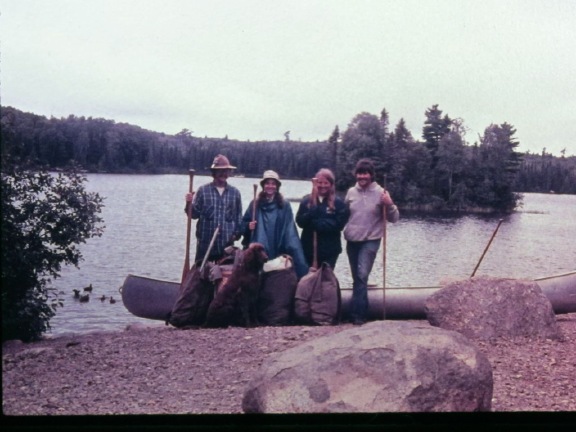 From left to right: Hugh Brady, Molly the dog, Renee Gladstone, Martha Wiseman and Ken Wiseman. Renee and Hugh survived the trip, got married in 1978 and made many trips back over the years.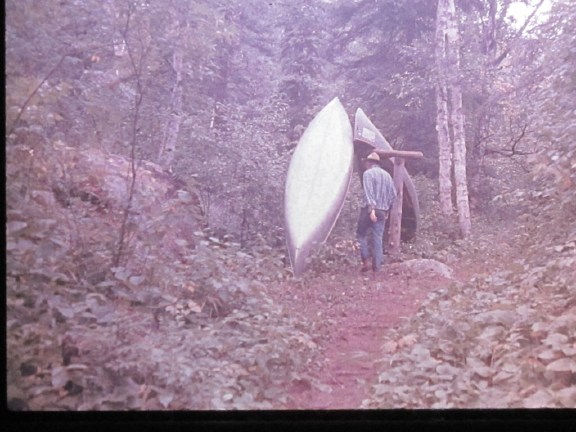 Taking a break…no ultra-light kevlar canoes here!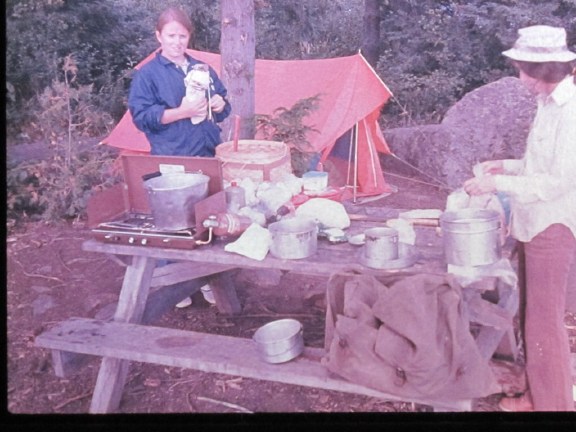 What's for dinner?
Thanks to Ken Wiseman for digging up these photos, and thanks to Hugh Brady for sending them to us! -Liz