10/22/11 – We have had some interesting wildlife sightings around Sawbill recently, but perhaps the most notable are the multiple beavers we've encountered on land. One beaver was making his way down the Sawbill Trail (with no water in sight), while the other was found making a break for the lake from the parking lot at Kawishiwi. We're not sure why these beavers are traveling over land; perhaps they're maintaining or looking for new territory, or perhaps they were forced to move by the Pagami Creek fire. Whatever the reason, they are a sight to see waddling down the road.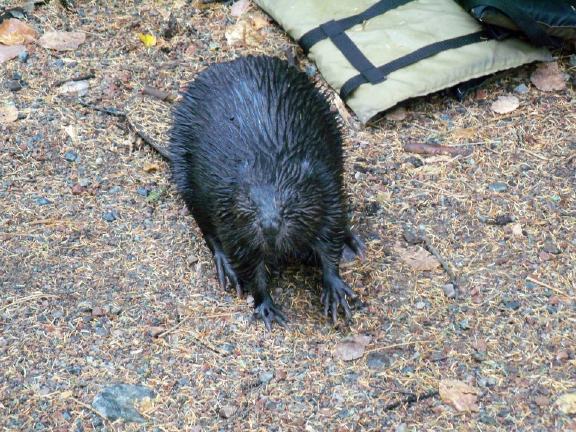 When approached, the beaver still slapped his tail on the gravel. Not quite as effective or loud as in the water…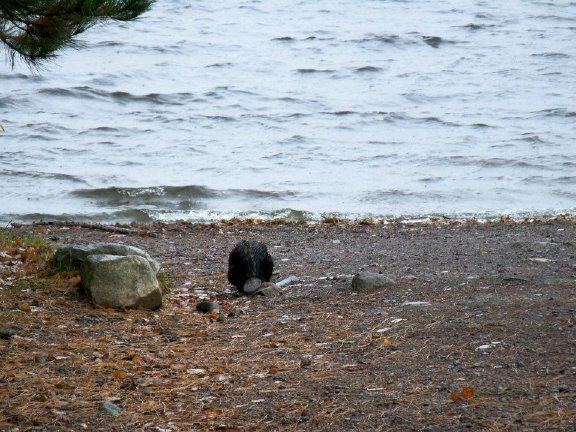 Almost to the lake! Thanks to Jessica Hemmer for these pictures of the Kawishiwi beaver!