11/10/11 – Sawbill Lake froze over yesterday and today we had our first accumulation of snow – about 2″ so far. – Bill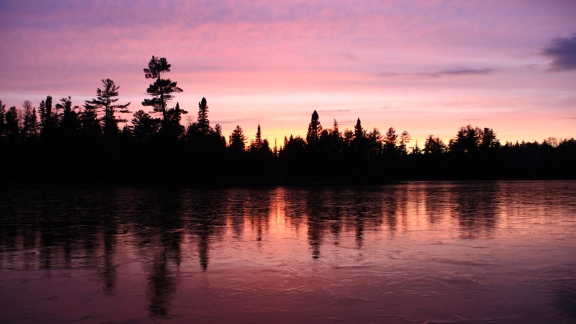 The skim ice reflects the gorgeous sunset. Photo by Carl Hansen.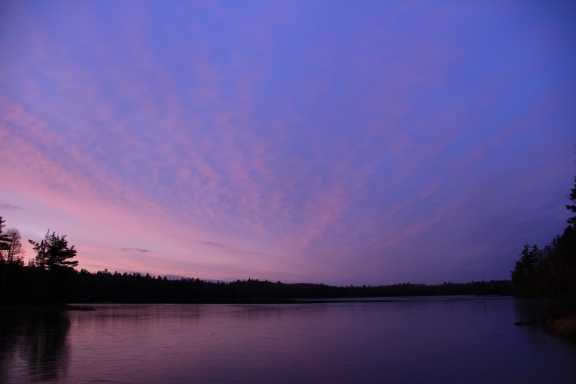 Looking north from the Sawbill Lake canoe landing. Photo by Carl Hansen.
Here is the latest Cook County West End News from WTIP, North Shore Community Radio.