1/31/12 – It continues to be winter here – if an odd winter. Instead of the usual snowfalls, we've been getting an inch or two every few days. We'll take what we can get. – Bill
Here is the latest edition of the Cook County West End News from WTIP North Shore Community Radio.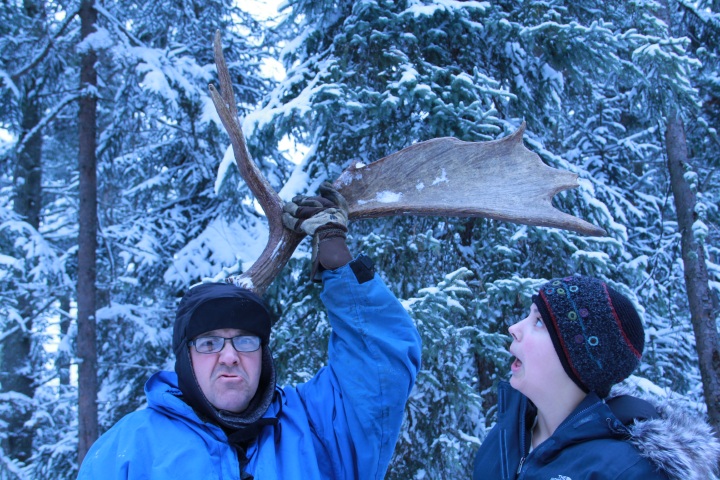 Clare and I found this moose antler a few weeks ago while grooming the ski trail. We had high hopes for finding the other one, but no luck.