6/4/12 – With the great weather sticking around we have all been trying to spend more time outside. Yesterday Luke Opel and new crew member Crista Clark got a chance to get out for a paddle. It was the perfect day for it with a light breeze and a little cloud cover. On the trip they came across a large group of Canadian Swallowtail butterflies that probably had just emerged out of their chrysalis'. -Jessica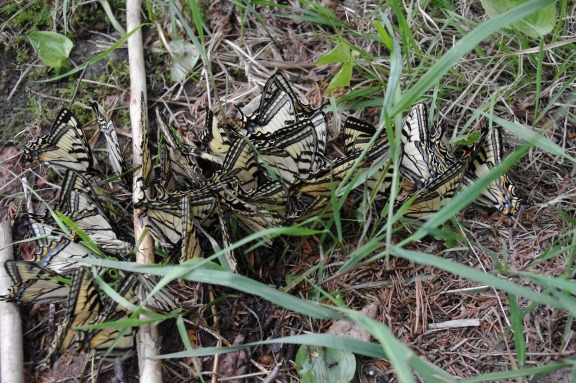 These swallowtails are participating in mud-puddling. By landing in wet soil they are able to replenish water and nutrients lost during emergence.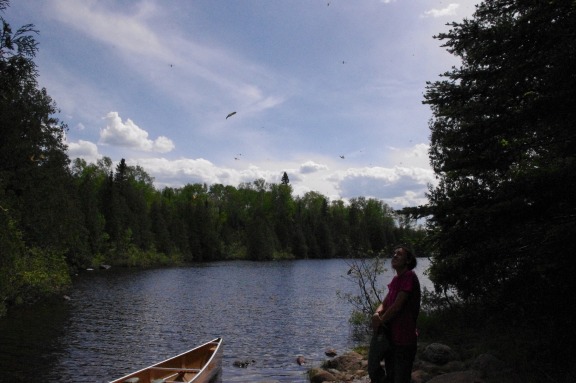 Crista standing at the Sawbill side of the Smoke portage surrounded by dragonflies and swallowtails. Both pictures were provided by resident Sawbill photo journalist Luke Opel.