6/24/12 – Many beautiful wildflowers have been blooming recently up here in the BWCA. Early-season flowers including wild roses, buttercups, twinflowers, blue flag irises, hawkweed, columbines, and bunchberries can be found scattered throughout clearings and along the side of the Sawbill Trail. We have been greatly enjoying their company.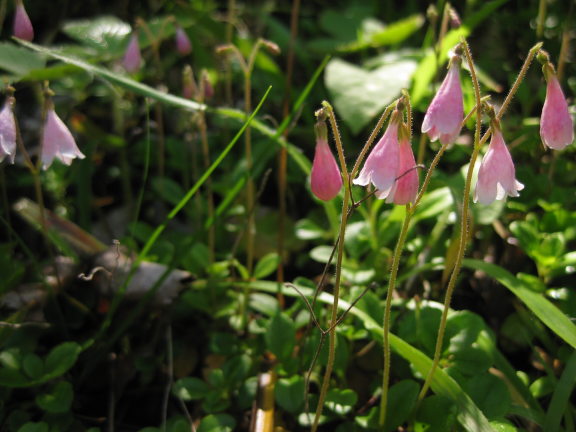 The twinflower or linnaea borealis was named by Carl Linnaeus, the Swedish botanist responsible for modern taxonomy. Linnaeus thought of himself as akin to this gentle flower, "lowly, insignificant, and flowering for a brief space."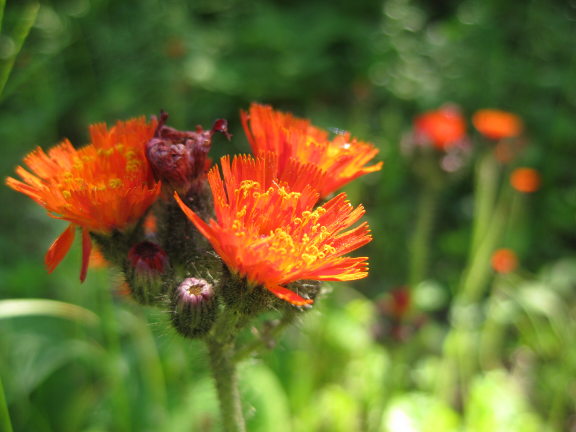 One of the most intrusive wildflowers, yellow and orange hawkweed is abundant in the Boundary Waters region.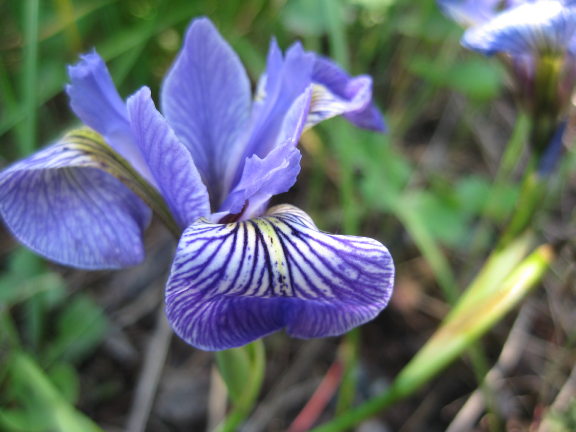 One of the rarer early-bloomers, this Blue Flag Iris was found along the side of the Sawbill Trail. -Meg