7/10/12-Sawbill had a lot of visitors this weekend! On Saturday, Mary Alice Hansen, the original owner of Sawbill, came up for a visit and a paddle. At the same time Lida Casper, a former crew member, and her husband Kyle visited us as one of the stops for their honeymoon. Neither knew that the other group was coming, so everyone was pleasantly surprised. Luckily, the weather cooperated and all of our guests got to go out on a short paddle. We were glad to see them all!-Britta


Lida, Kyle and Mary Alice all happily sitting in the canoe. Photo by Lida Casper.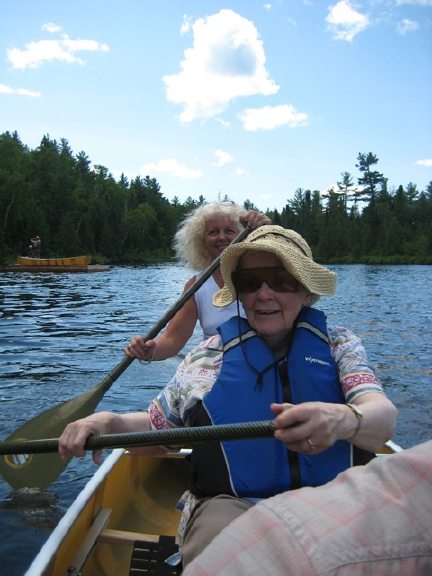 Two generations of Sawbill women show off their paddling skills. Photo by Lida Casper.