7/14/12 – Traditionally, business is slower for about a week right after the 4th of July, so that's when I take my summer canoe trip. This year, my daughter, Ruthie, who lives in Chicago, joined me for a sea kayaking adventure on Lake Nipigon and Lake Superior in Ontario.
Sea kayaking was different than canoeing. We didn't do any portaging and all the gear is packed in the kayaks rather than packs. The kayaks are much more seaworthy than canoes on the long open water crossings and in high waves.
We had a wonderful trip with good weather. It is always good to spend some time with my talented and interesting daughter. We did agree that next year it's back to the canoes in the good old BWCA Wilderness. – Bill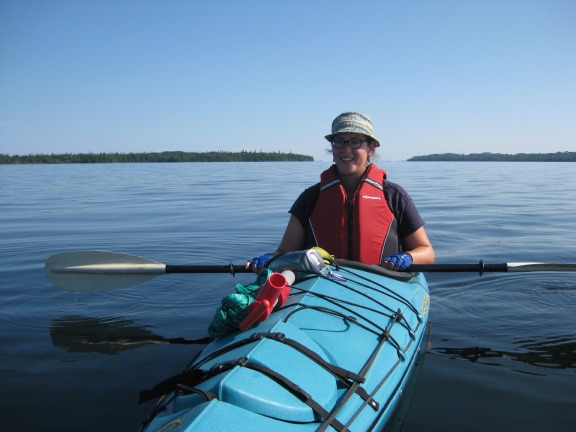 Ruthie Hansen, ready to paddle.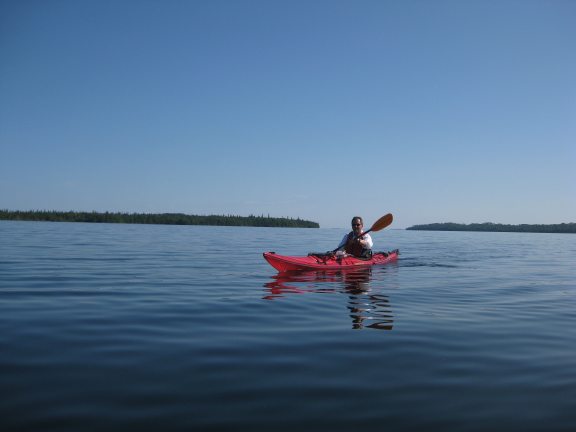 Lake Nipigon's size makes you feel small and humble. It is a rare day that is this calm on the huge lake.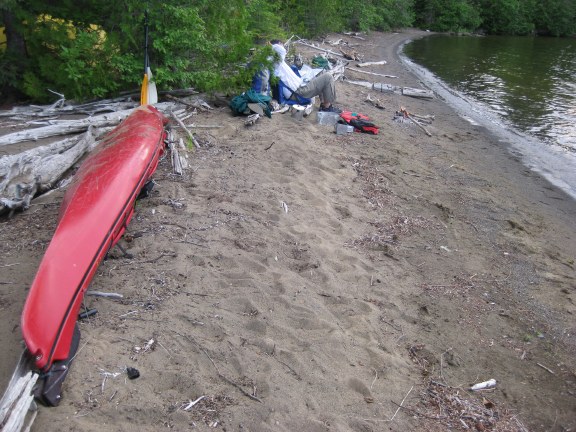 Relaxing on the beach at Alexandra Island.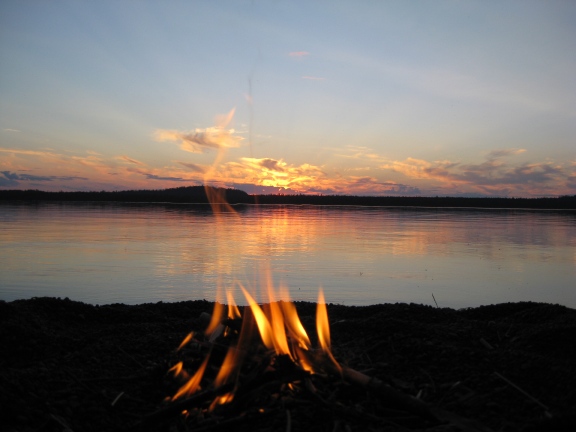 The sun sets over Lake Nipigon.


We spent one night on Lake Superior out of Rossport, Ontario and came across this fishing boat that has converted to a tour boat.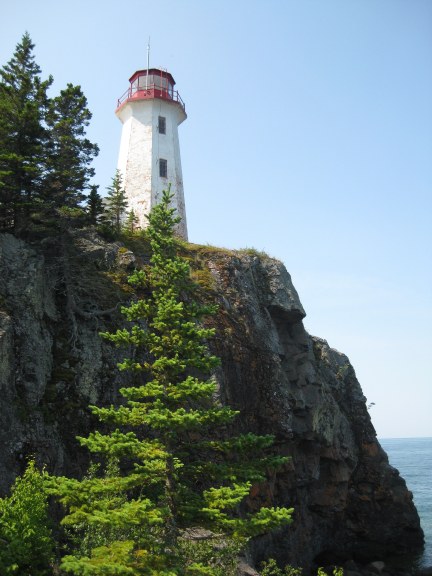 On Battle Island, near Rossport, we visited this beautiful abandoned lighthouse.