9/14/12 – We've had two bits of Sawbill history, in the form of historic photos, walk through the door in the last two days. Here are two of the pictures: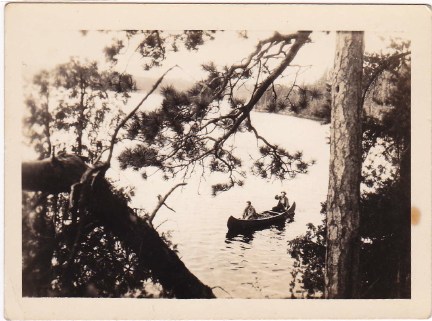 Dennis and Karole Dejung,from Raymond, Minnesota stopped in yesterday with an envelope full of pictures taken by Dennis' father Andrew when he was enrolled in the Sawbill Camp of the Civilian Conservation Corps sometime in the 1930s. This photo had a note on the back saying "Canoe on Sawbill Lake."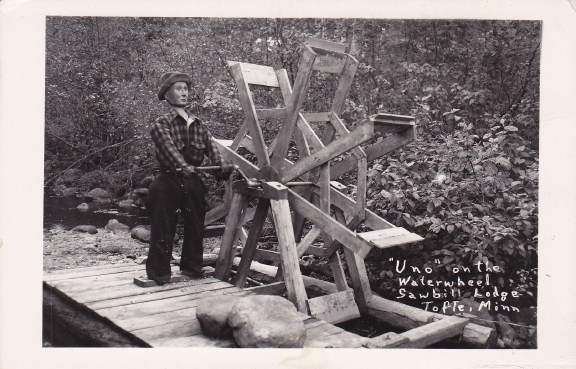 Roger Dudero, from Minneapolis, dropped off a handful of old, black and white post cards that he sent to his parents from Sawbill Lodge in 1956. This is a picture of "Uno," the wooden man who stood in Sawbill Creek and "made the creek flow" with his paddle wheel. He was a fixture for tourist photos for at least 20 years. We still have Uno, but he is retired from creek duty and lives, kind of creepily, in our wood shed.