9/30/12 – Here at Sawbill, we are forced to find ways to entertain ourselves as the nights get longer and colder. Last night, we played two rousing games of Guesstures. Two teams of four flaunted imitation skills for points and ultimate bragging rights. – Crista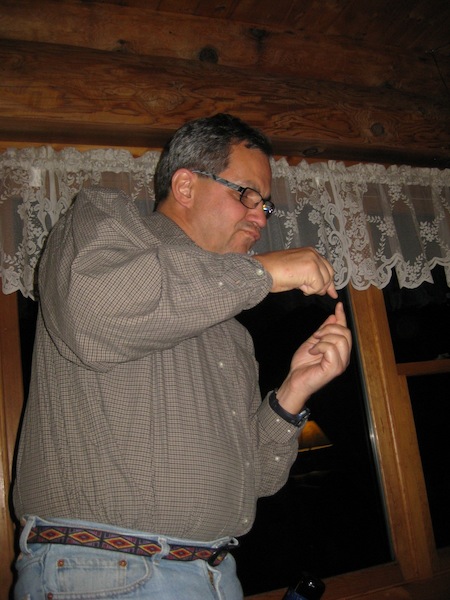 Bill suggesting something small and…confusing?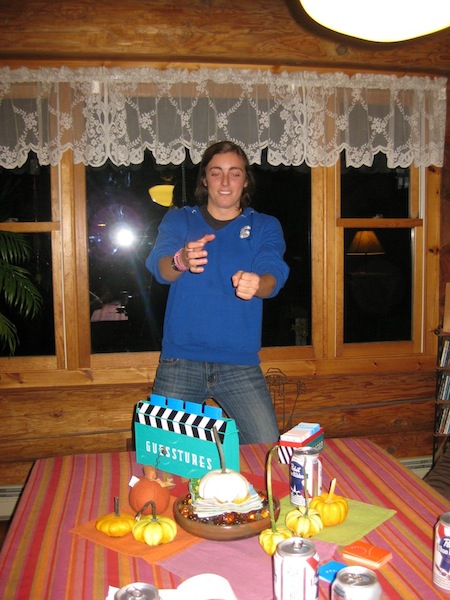 Myself ingeniously reiterating the word "cow" simply through movement.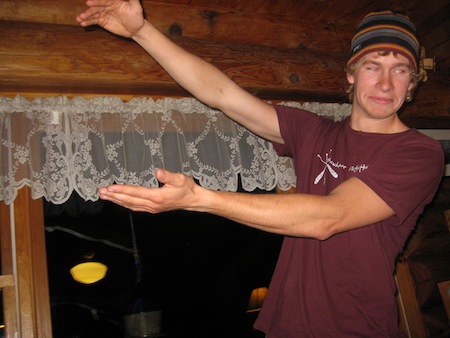 Leif's best attempt at the word "flag" resulting in utter silence from teammates.