4/23/13 – I'm sorry to report the loss of another long-time Sawbill camper, Willard Stevens. He passed away this week from complications after heart surgery. Willard, his wife Viv, and their children have been camping here so long that I can't remember when they started, but I think Kennedy was President. Here is the link to his obituary.
Willard was a favorite with everyone at Sawbill. He was a man whose kindness showed clearly on his face. He was a master story teller, in a style of wry humor that has become something of a lost art in our fast paced world. He and Viv hadn't been able to visit for the last few years, and we missed them, but now we are so sorry to know that they won't be camping at Sawbill ever again.
The daily ice report doesn't show much change, but we are getting a little melting today and the forecast is for much warmer temperatures – finally. Today we found 6″ of snow, 6″ of slush, 6 inches of standing water and 26″ of ice. – Bill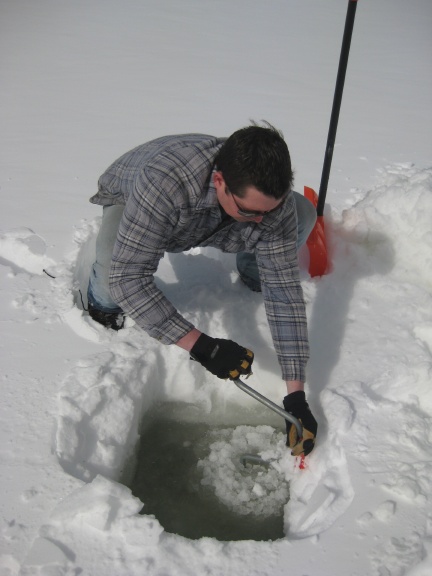 Luke Opel drills today's hole with the ice auger.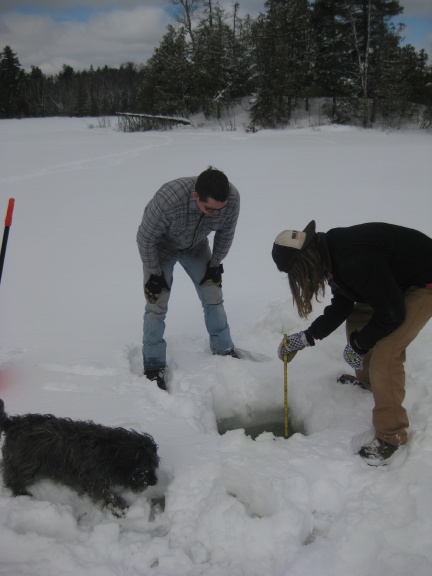 Roy Wonder (Deputy of Outfitter Security), Luke Opel and Tyler Campbell measure the ice thickness.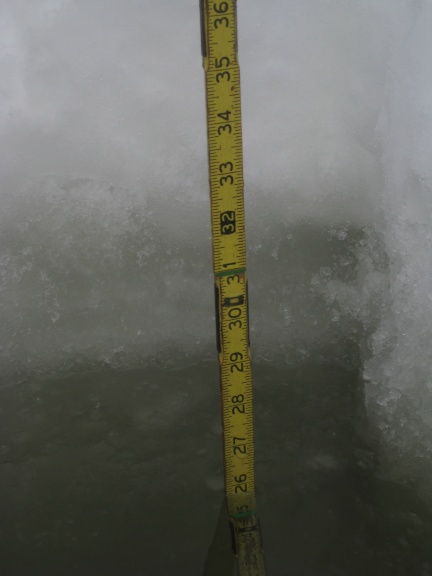 26″ of ice on Sawbill Lake.