4/27/13 – A sure sign of spring is the arrival of a new fleet of Wenonah canoes from the south. Other signs of spring observed today include: the first grackle, red winged blackbird, purple finch and robin of the season, and an early morning skate ski up to Handle Lake. – Bill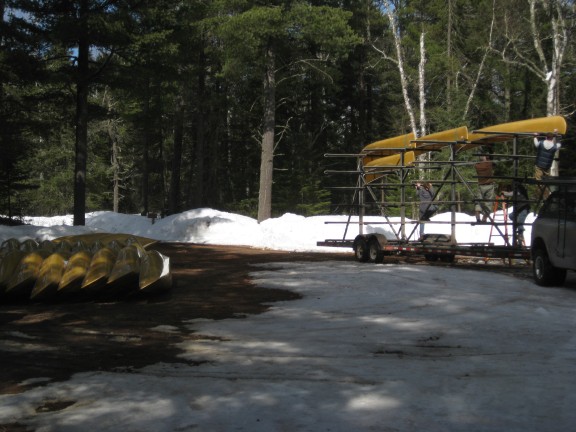 A nice day for unloading canoes. Last year it was 32 degrees and sleeting.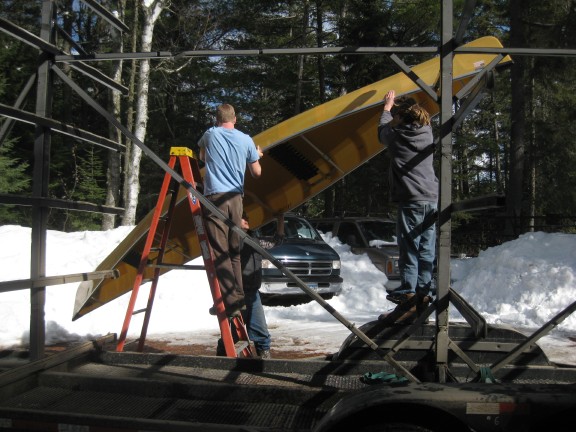 Leif and Tyler unload the last canoe.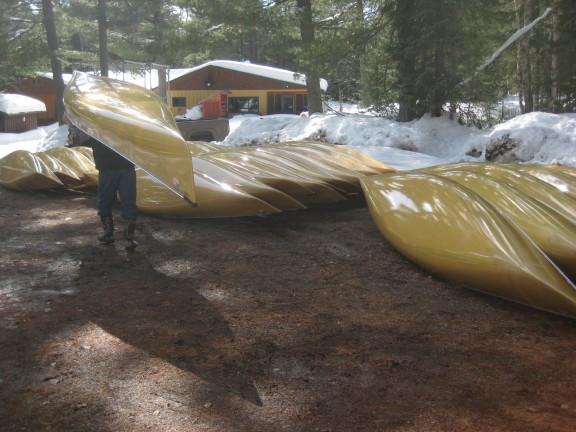 Brand new Kevlar Wenonahs for the canoeing season, when it finally arrives.
Todays's ice report: 10″ of snow, slush and water on top of 26″ of ice.
Here is the latest edition of the Cook County West End News from WTIP, North Shore Community Radio (celebrating its 15th birthday this week).