5/14/13 – Today's Sawbill Lake ice report: too slushy to measure. We'll post the news here as soon as the ice is gone. – Bill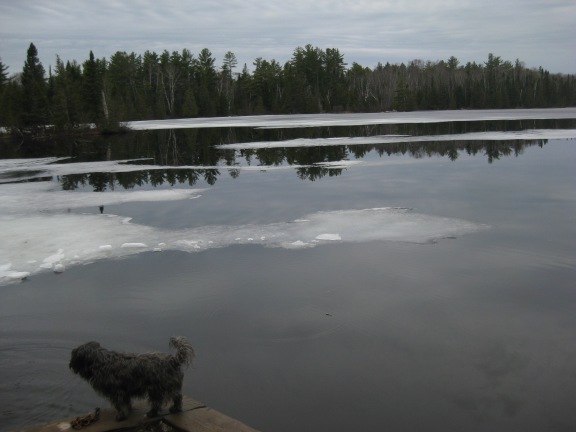 Roy, Deputy of Outfitter Security, inspects the dwindling ice looking south from the Sawbill Lake canoe landing.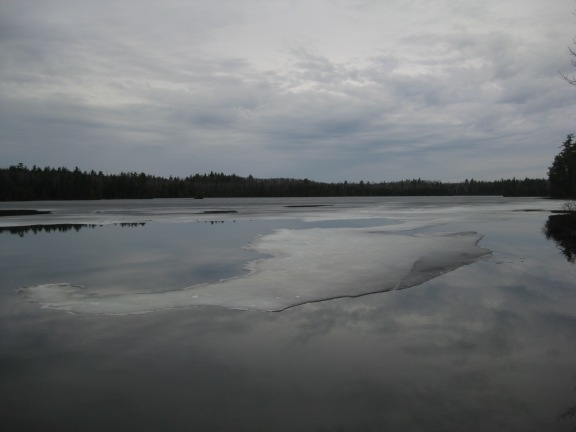 Looking north on Sawbill Lake at 10 AM.