7/3/13 – Daniel Kahl of Manhatten, Kansas just sent us these wonderful photos he took while on a trip up to Malberg Lake. We really love seeing what a great time people have and what interesting things they see on their trips! – Britta


This stunning loon close-up was taken by Dan Kahl.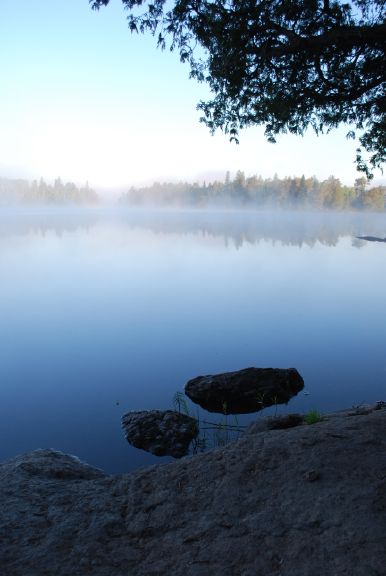 This photo was taken on Malberg Lake in the early morning. Photo by Dan Kahl.