7/24/13 – On a routine trip into Tofte for groceries and other necessities, Laura and I came across a lone Timber Wolf trotting down the Sawbill Trail. He ran alongside our car for a good five minutes (just enough time to snap some great photos!) before we decided to drive past him. – Nicole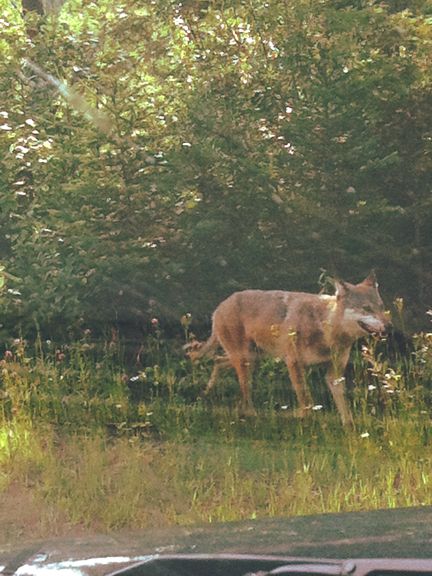 Panting..it was definitely a hot day for a run!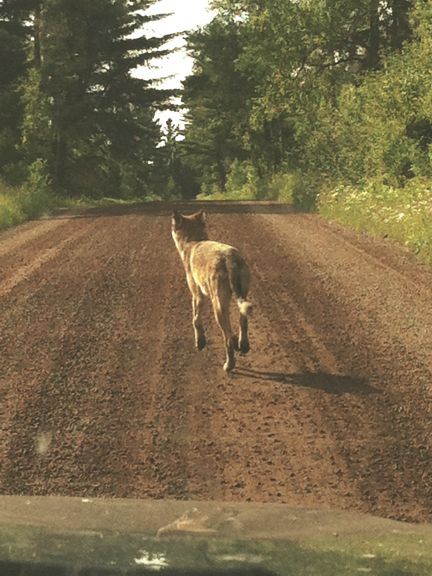 He didn't seem to have a problem with the paparazzi..