8/27/13 – Here are few fun photos that we've received lately.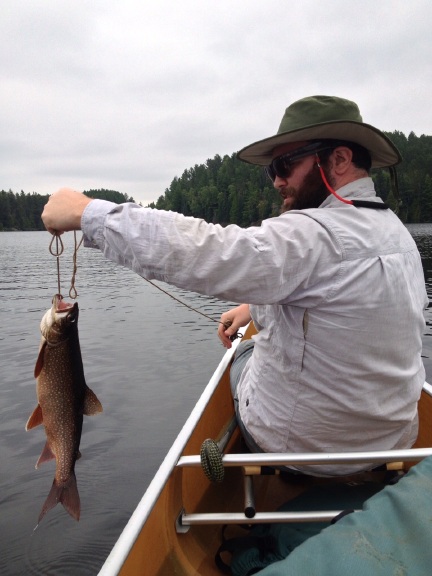 Nat Williams, from Chicago, proudly holds his first lake trout, caught in a lake near Sawbill.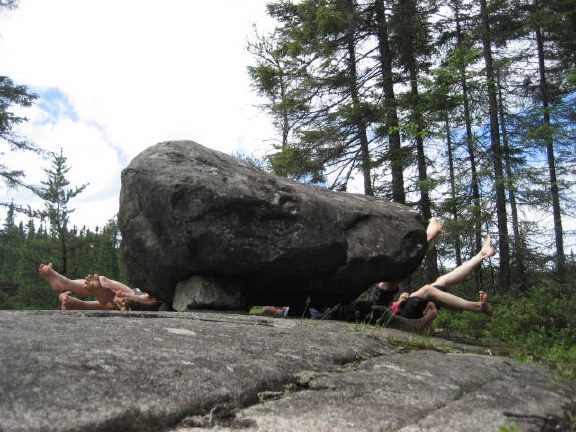 Erin Threlkeld sent along this photo of the Kelso River dolmen. Some scholars have theorized that the dolmen is an ancient navigation marker, placed by Celtic explorers in the 5th century B.C. Apparently, the ancient explorers didn't notice that they squished Erin and her friends…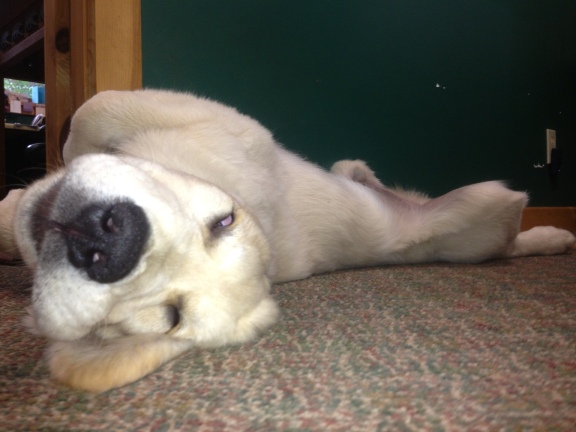 By popular request, here is a recent picture of Hank, Sawbill's deputy security trainee. This picture was taken during an "Orange" security alert, which means there has been significant chatter detected between known squirrels. Hank is vigilant, as always.