4/17/28 – 28″ is today's Sawbill Lake ice measurement. I don't think we've lost any ice overnight. The bottom of the ice sheet undulates, so you can get several inches of variation depending on the where you drill the hole. – Bill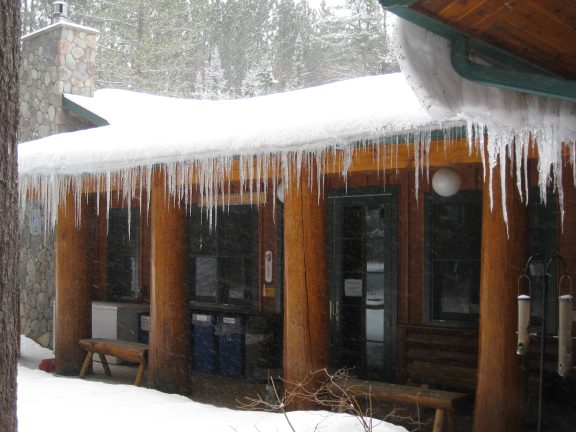 4″ of new snow overnight. Spring seems far away today, but things change fast at this time of year.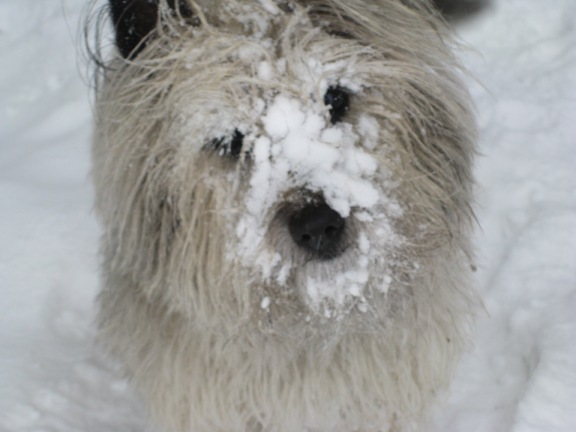 Phoebe, Chief of Outfitter Security, is an enthusiastic helper in the daily ice thickness test.