5/15/14 – Its official, the ice is finally gone on Sawbill lake!
Last night the crew went for a celebratory ice out paddle and discovered Alton lake still has a substantial amount of ice covering it. We all took a vote and determined that ice conditions looked similar to Sawbill's three or four days ago. If the weather cooperates Alton should be ice free in a few days. Progress slowly but surely. – Jessica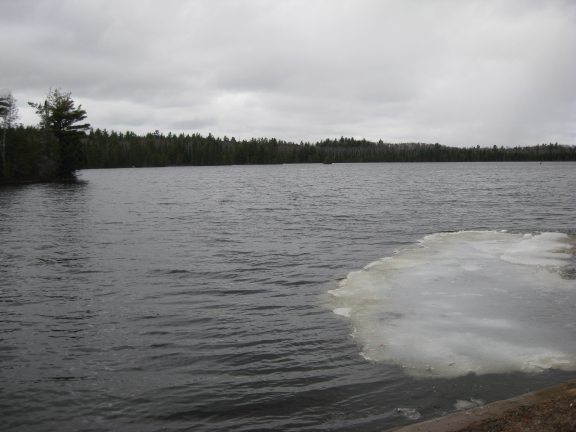 View of Sawbill from the landing. A few stubborn chunks of ice remain along shore.