5/28/14 – This past weekend Clare Hansen honored the Hansen name yet again by graduating from the School of Law at the University of Montana, Missoula. We are all very proud of her accomplishment and pleased to have someone to consult when legal issues arise (knock on wood). – Nils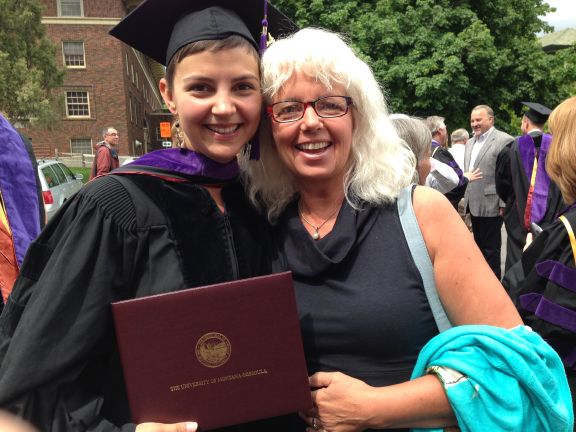 Clare with enthusiastic mother, Cynthia Lou Hansen.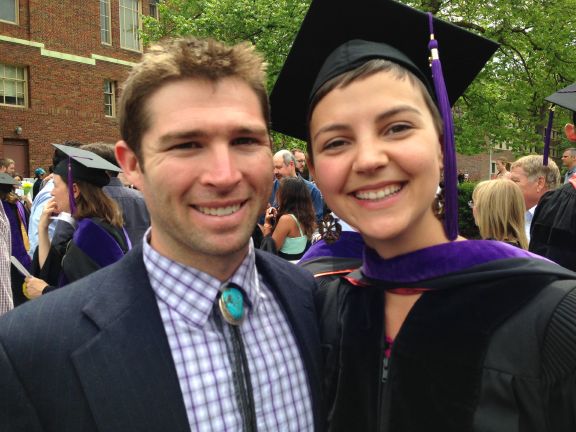 Clare and fiance, Dan Shirley. Dan is sporting a very swank bolo tie, the official state tie of his native New Mexico.