8/23/14 – There is a research project underway here in Cook County that examines the impact of international workers in the local communities.
Part of the project is a survey of visitors, in which you are welcome to participate.
Former Sawbill crew member, Lee Stewart, started camping at Sawbill with her parents in the 1950s. Her mother, Lizzy Millard, would have been happy to see that her descendants are still camping at Sawbill. – Bill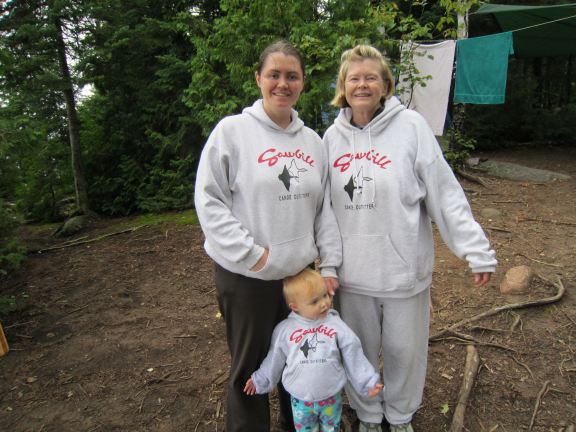 Lizzy Millard's descendants, Emily Elizabeth Stewart Thomas, Lee Stewart, Jane Elizabeth Thomas – 60+ years of family tradition and counting.