9/18/14 – It is the end of the season, which means that it is time to phase out some of our older but still perfectly useful equipment. We now have a large assortment of lifejackets, packs, tents, and miscellaneous gear for sale at our online store.
As for used canoes, we know that many of you are anxiously waiting for our annual canoe sale. Don't worry, we are hard at work prepping the sale canoes and will post them online in the coming weeks once they are ready! – Peter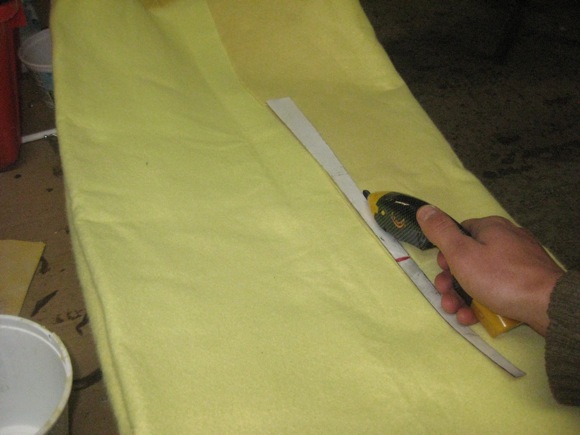 Electric shears are handy for cutting out a new skid plate for one of the Wenonah Minnesota II sale canoes.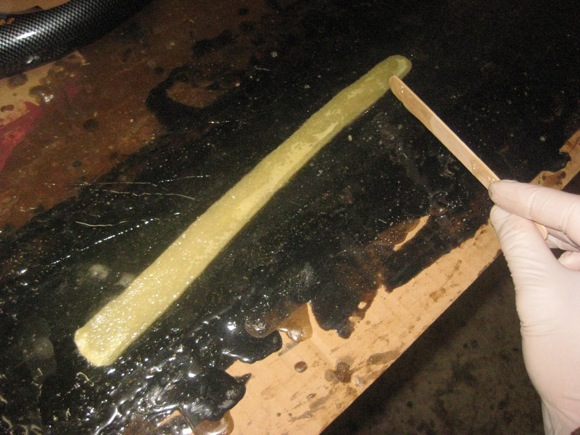 Here I am using a popsicle stick to saturate the skid plate with epoxy. All of those air pockets need to be worked out!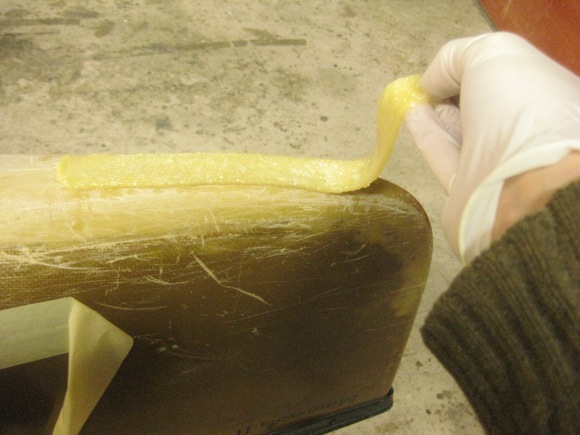 Once the skid plate is ready, I gently lay it in place to protect the stern of the canoe.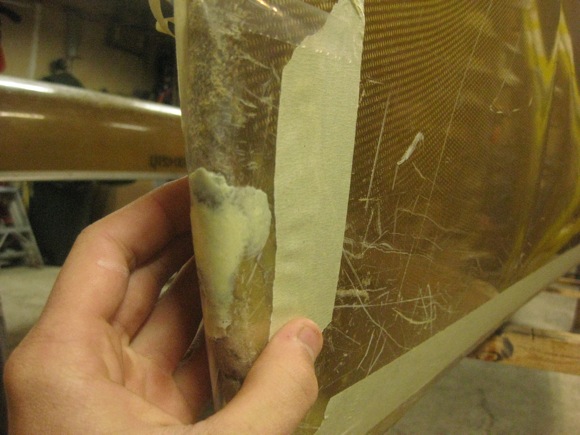 A gouge in the bow gets filled with kevlar paste. Any excess can be sanded off after it dries.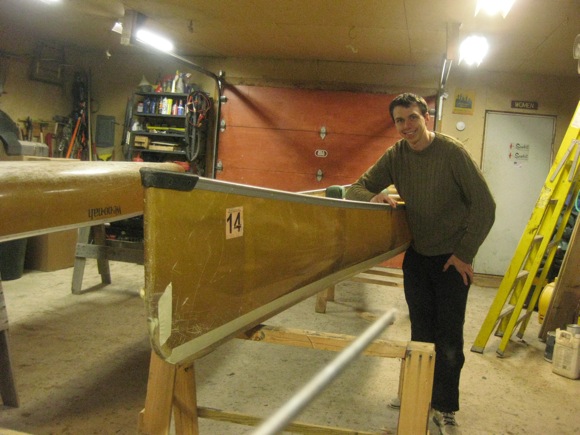 All done! Once these repairs have dried, we will recoat the hull with a fresh layer of epoxy and post it online for sale.