9/23/14 – We are having perfect Indian summer weather, with brilliant red maples and golden birch set against a background of evergreens and cedar. – Peter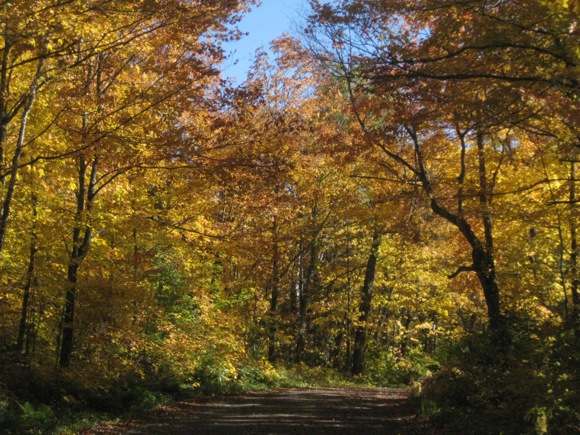 The Honeymoon Trail has some of the best local fall colors.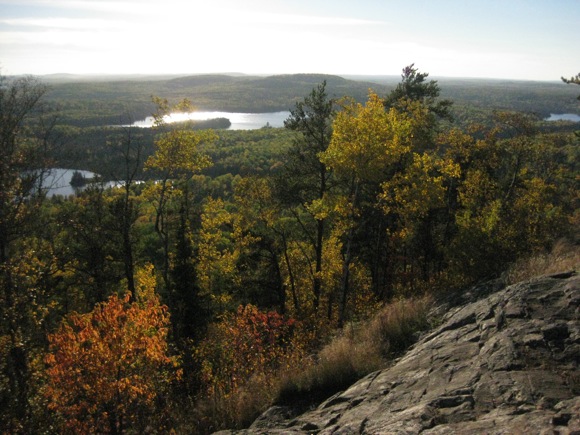 This afternoon I hiked to the summit of Eagle Mountain (the highest point in Minnesota) for a breathtaking view.