3/24/15 – A couple of weeks of warm weather have transformed Sawbill from deep winter to an extended spring season. Around here, I've always heard this season referred to as the "crusted snow moon." That is certainly the case at the moment.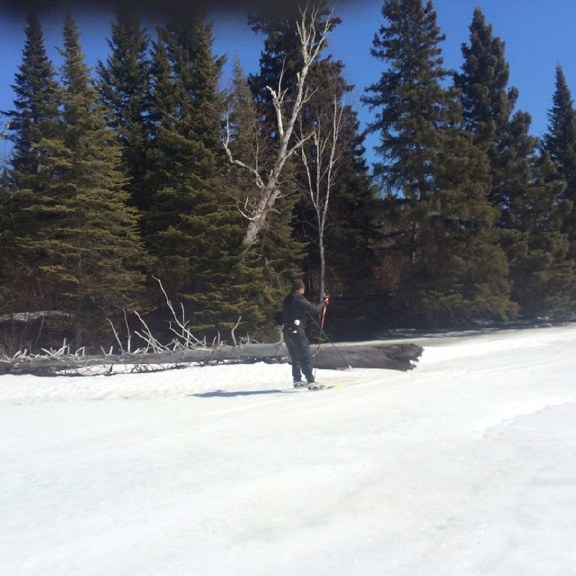 Skiing down the Temperance River on crusted snow a few days ago. Right after this picture was taken I saw moose tracks on the river and even the moose was being held up by the crust! Photo by Nickie Dietz.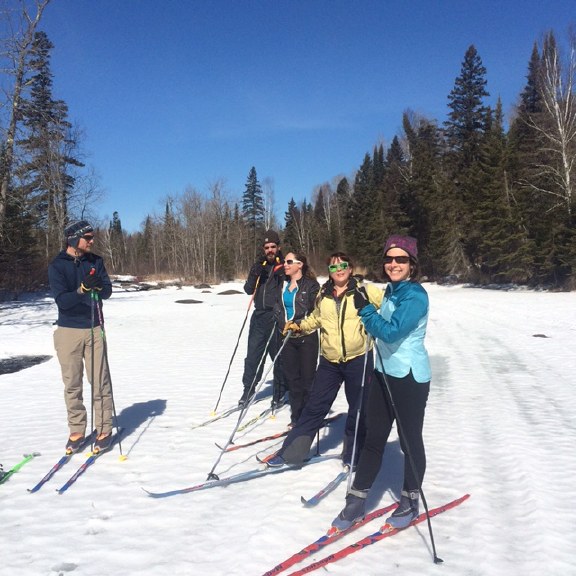 Here I am with the great group of friends that skied down the Temperance River. Photo by Nickie Dietz.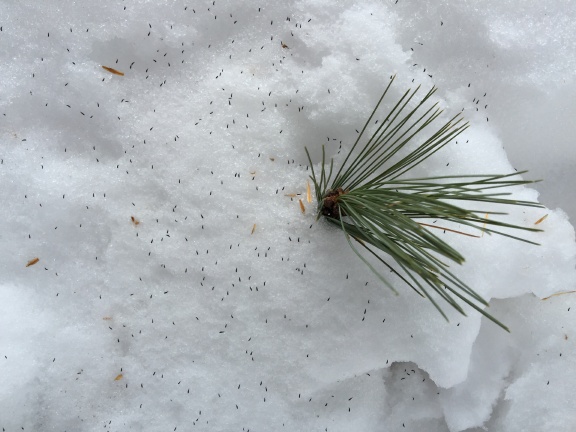 These warm, early spring days bring out an insect know locally as "snow fleas." They are actually a species of spring tails that jump long distances when they feel threatened. They move so fast, they give the illusion of just disappearing.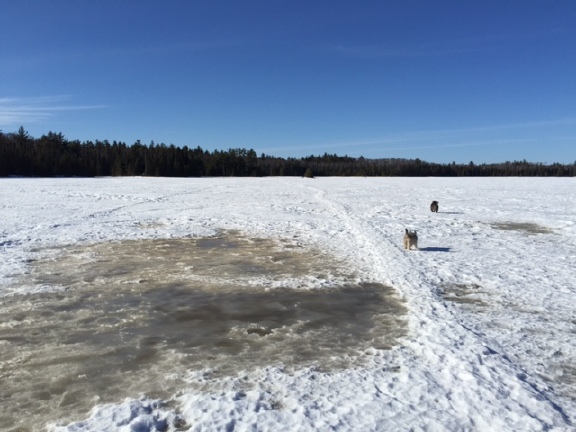 Sawbill Lake is like a big open field for Phoebe and Roy this time of year. They love to run joyfully and bark at ravens flying overhead. What looks like slush is actually frozen solid.
Here are the last few weeks editions of the West End News from WTIP-FM, North Shore Community Radio:
March 19th, 2015
March 12th, 2015
March 5th, 2015
February 26th, 2015
Last but not least, let's not forget that the canoeing season is just around the corner.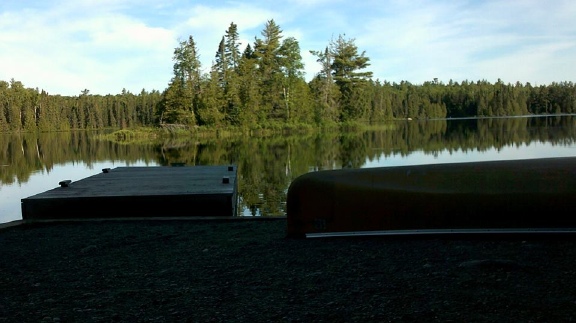 Canoeist, Craig Nathan, was nice enough to send along this evocative early morning shot of the Sawbill Lake canoe landing as he began is trip to Cherokee last June. – Bill