4/17/15 – The ice measured 17″ thick on Sawbill Lake today. The first foot is just loose slush with 7″ of clear, hard ice under that.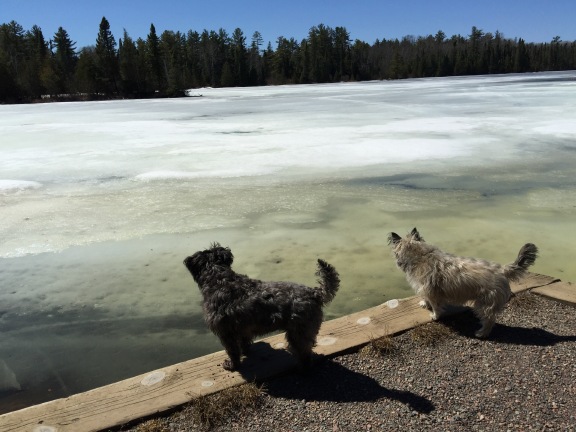 When we arrive at the lake each day for the ice measurement, Phoebe, Chief of Outfitter Security, and Roy, Deputy Chief of Outfitter Security, execute a perimeter reconnaissance to identify and neutralize downrange threats.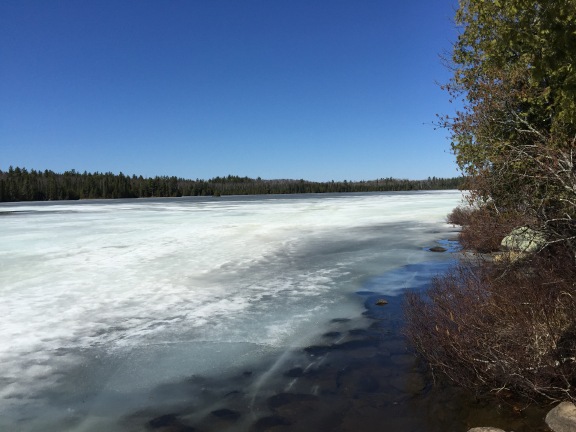 Too thick to paddle, too thin to walk. Looking north from the Sawbill Lake canoe landing.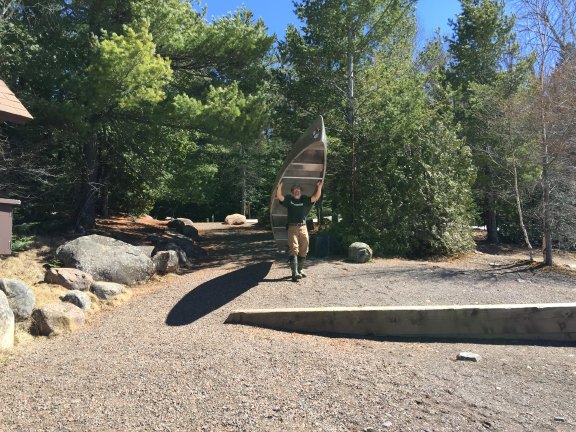 Brian gets the honor of carrying the first canoe of the season to the lake.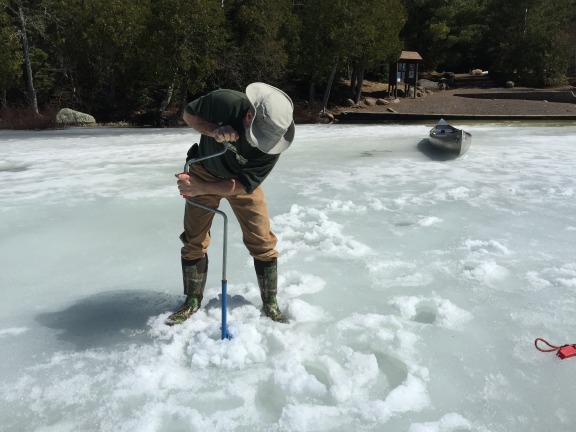 …and now you see how the canoe is used.
Here are the most recent editions of the Cook County West End News from WTIP-FM, North Shore Community Radio:
April 16th, 2015
April 9th, 2015
April 2nd, 2015
March 26th, 2015