5/31/15 – Former Sawbill crew members like to stay in touch. Lida Casper sent this picture of her adorable daughter, Mia, rocking her classic Sawbill hoodie while eating lefsa at the farmers market.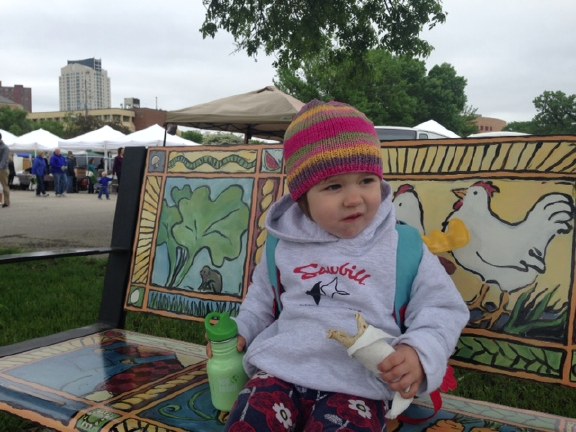 Mia stays warm with a sweatshirt and lefse.
Nils Anderson, now a naturalist at Wolf Ridge Environmental Learning Center in Finland, Minnesota, stopped by this week for a short canoe trip and snapped this nice picture of a bull moose. – Bill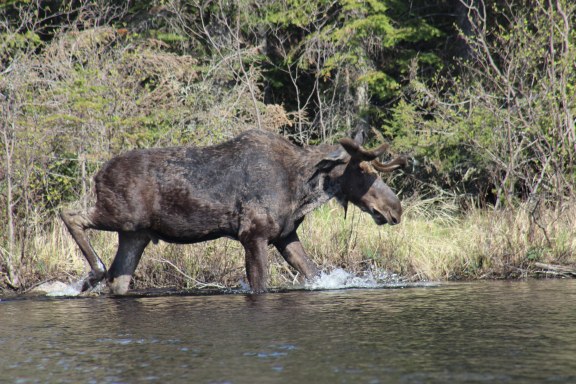 Seeing a moose in the wild is always a treat.