7/2/15 – There are few things we at Sawbill love more than having former crew members visit. In late June, John Schrag, a veteran Sawbillian, flew from his Oregon home to Minnesota to go on a trip with his daughter Elena, who is a member of the current Sawbill crew. After the visit, John, who is the publisher of two weekly papers in Oregon, wrote the following email. Included are some pictures from his trip.
Bill, Cindy and the fabulous Sawbill Crew of 2015;
My first year working here, back in 1908, Kathy Heltzer, one my fellow crew members, wrote a song, sung to basic blues riff, that had the following chorus:
Here we are at Sawbill
It's our home away from home.
And when you're at Sawbill
You're never alone.
Thanks for making me feel so at home at my former home away from home. It's great to see that a business model based on hard-work, trust and respect for your colleagues (and plenty of laughter) has not just endured but prospered.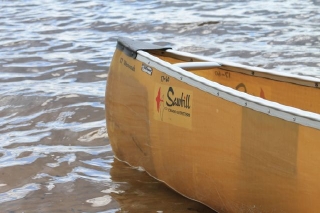 I've come to believe that the key to navigating this world can be distilled into one skill: learning how to get along with others. It's not as easy as it seems.
In my five summers at Sawbill, I became proficient in many things: cleaning out out a non-composting toilet, removing slimy hair from shower drains and finding more than one way to kill a mouse. But the most important lesson was to take individual responsibility to work collectively to solve problems.


Precious few businesses and organizations have figured that out. As crew members, you're lucky to get to experience it so early in your adult lives and in such a beautiful, fun-filled environment.
Before coming on our family canoe trip last summer, It had been more than 25 years since I had been in the Boundary Waters. That trip, and the one Elena and I just completed, made me appreciate the incredible value of wilderness areas.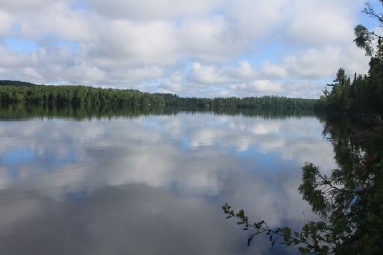 Our planet, including far too many places in this country, is filled with once-pristine places that now are now major tourist destinations featuring acres of parking lots, luxury hotels, cruise-ship stops, helicopter tours and wi-fi hot-spots.
What an amazing experience, then, to come off the Sitka portage Friday afternoon and find a spectacular collection of islands and water more "natural" than it was when I first paddled up Cherokee Creek 40 years ago this summer.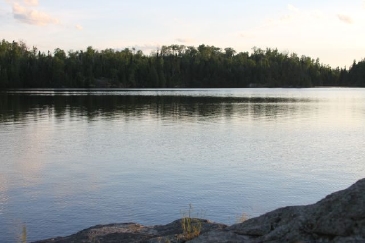 The picnic tables, canoe portage rests and even the portage signs are gone — as they should be. I can't think of another place where we, as a society, have managed to allow thousands of visitors to continue enjoy an natural area while helping it become "wilder."
It seems that we got it right for once.
Even from Oregon, however, I am aware that there are new threats to this special place. It's my hope that through the efforts of Dave and Amy Freeman (and their friends at Sawbill) the people in power will understand how important it is to preserve this amazing place.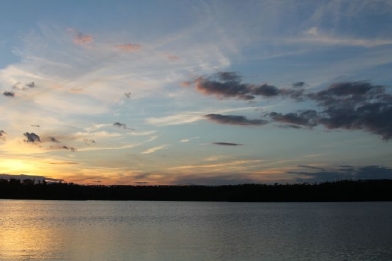 The forces seeking to exploit the wilderness are powerful, but there are many examples of such efforts being turned back. It gets back to taking responsibility to work together. And since I witnessed a new generation of leaders honing that skill this week, I am returning to Oregon with hope.
Thanks again for your hospitality (and the extra bear ropes).
John ('78-'82)