Each year, Sawbill hires a number of short-term, summer staff members. These individuals, usually college students, help Sawbill run smoothly during the busiest months when some extra hands are needed.
Some crew members come back year after year, but there are always new faces as well. So, without further ado, here are (some of) the Summer 2016 crew!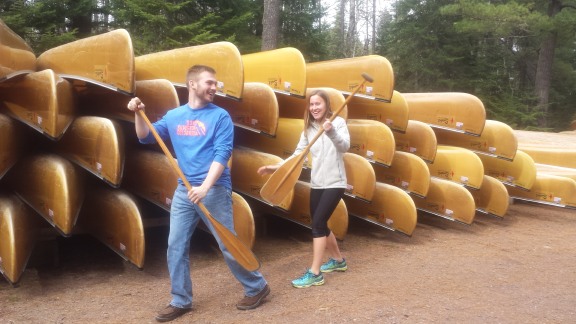 Nick is new to the Sawbill crew this year. He attends the University of Northern Iowa. Nick's favorite job so far is Trash and Recycling. Emma is back for her third summer. She attends Xavier University, and is an excellent cook!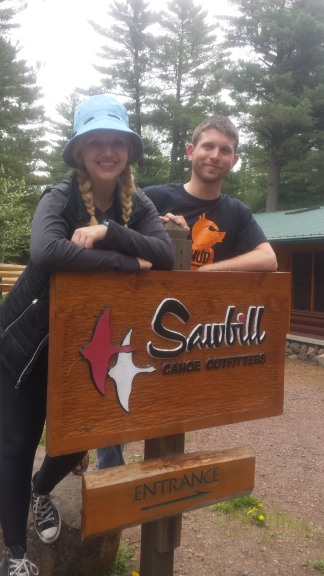 Alissa is also new this year. A Minnesota native, Alissa has been coming up to the BWCA for many years. She attends the University of North Dakota. Alissa's favorite job is canoe washing. Kevin is back for his third summer and will be a senior at University of Minnesota-Duluth. His favorite job is canoe repair.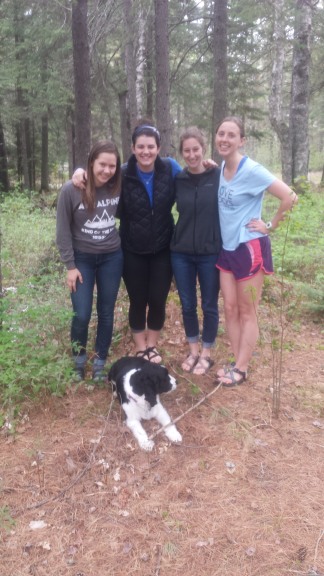 (From Left to Right) Claire is a second year returnee. She attends University of Minnesota-Twin Cities and her favorite job is Outfitting Manager. Megan is also back for her second year, and attends University of Wisconsin-Stevens Point. Her favorite job is PBI (Pop, Beer, & Ice). Laura is our most senior summer crew member, here for her fourth year. She recently graduated from University of Minnesota-Morris. Her favorite job is Food Manager. Elena is another second year returnee. She attends Macalester College in St. Paul. Her favorite job is Outfitting Manager.
Several crew members will be arriving later in the summer. We can't wait to introduce them to you, too!
– Elena