1/2/17 – We rang in 2017 with a whole host of visitors this year. Sawbill crew members Alissa, Owen, Britta, Claire, Kevin, Megan, Brian, Betsy and crew by association Amy, all came up to visit Dan, Clare, Jessica and Kit! Huckleberry was arguably the most delighted to see everyone.
With splendid blue skies and temperatures in the 20's we spent the daylight hours skiing and snowshoeing, saving the feasting and saunaing for the evenings. The lake ice is measuring at a very solid 15 inches of clear strong ice. There is about a foot of snow on top of that, and some large pockets of slush on Sawbill. A good set of snowshoes will keep you on top of it, though. -Clare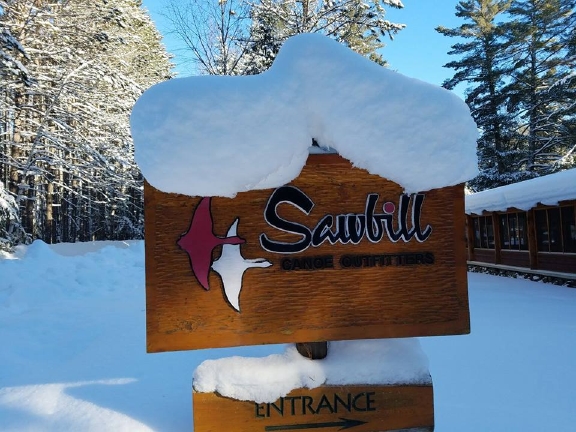 Welcome to Wilderness, in the winter!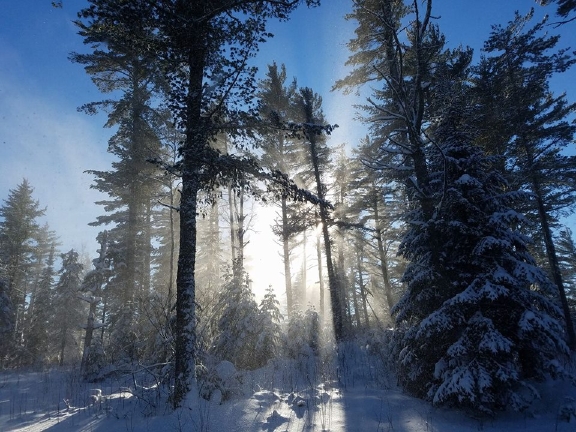 Brian Henry captured the glorious last day of 2016.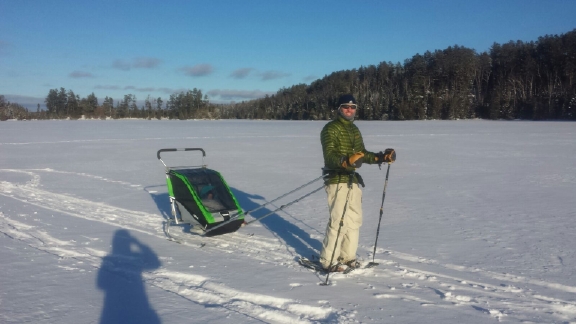 Kit loves to nap while snowshoeing (she has warm water bottles to snuggle in there).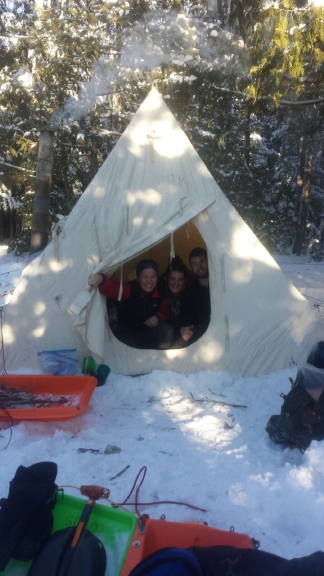 Claire, Megan, and Kevin winter camping on Sawbill.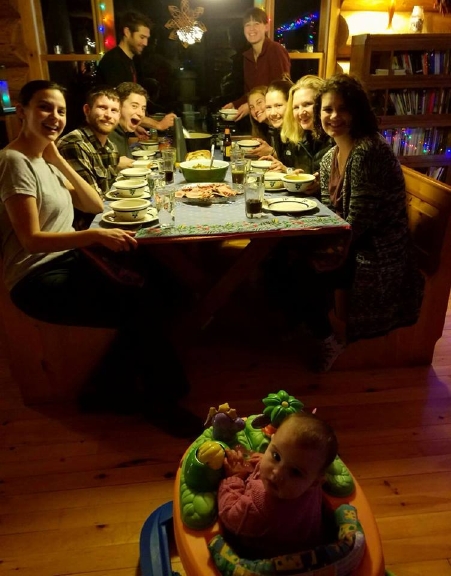 Happy New Year from (l-r) Clare, Kevin, Owen, Dan, Jessica, Britta, Claire, Alissa, Megan, and baby Kit. Thanks Brian for the photo!