1/31/17 – This January, the hearty Bear Paulsen and his wife Claire spent a little over two weeks winter camping up on Cherokee Lake. Cherokee is a popular lake in the summer, and Bear and Claire had no shortage of visitors skiing up to stay with them this winter. One such intrepid visitor was Irmeli, who is 85 years old!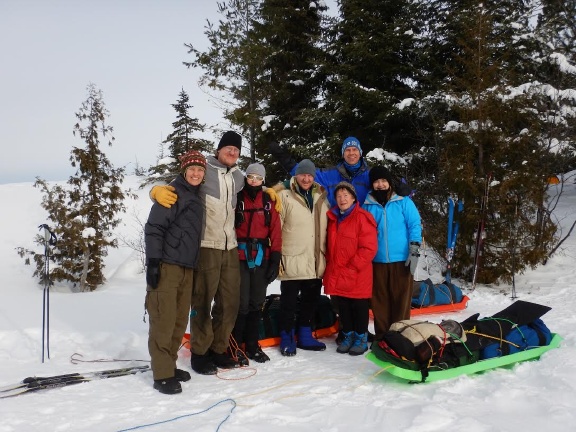 These happy campers had Cherokee all to themselves.
Longtime Sawbill campers John and Pam Chapman sent along this great photo of their grandson, Elliot, sporting his new Sawbill hoody. Pam and John bought this for him before he was born and have been anxiously awaiting him to grow into it.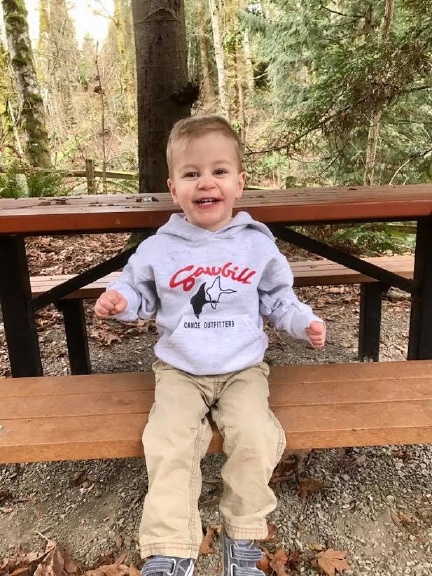 Elliot breaks in his new sweatshirt on a hike with mom and dad.
Entry permits for the BWCAW are now available to be reserved. Get yours at www.recreation.gov, or by giving us a call. It's a good idea to reserve one sooner rather than later, especially if you are hoping to enter on a holiday weekend.
-Clare