5/8/17 Another beautiful spring week has passed up here at Sawbill. The last patches of snow are quietly disappearing as more sunlit days steadily march in. While the Sawbill crew-members happily threw themselves into a full week of work, they had plenty of opportunities for celebration and fun.
Cindy and the rest of the Sawbill Crew helped Bill celebrate his birthday over the weekend. A few competitive games of cornhole were followed by delicious rice-crispy bars for dessert!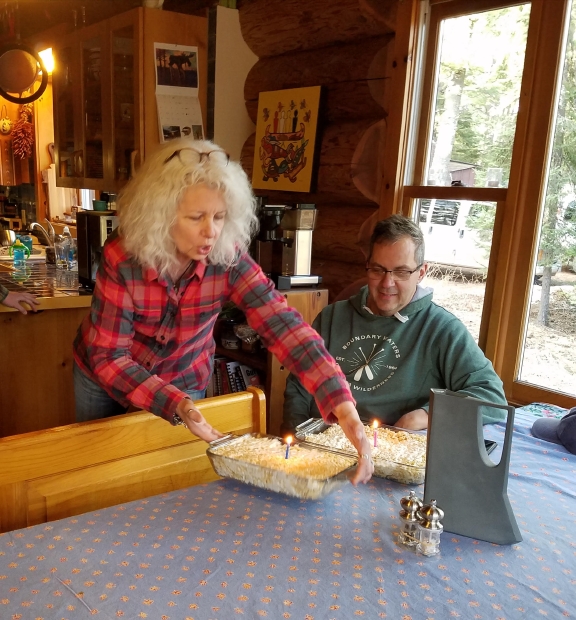 Cindy presenting Bill with special birthday bars.
Also this week, the full crew grabbed a canoe and went out on Sawbill Lake together. The paddlin' is great- come see it for yourself!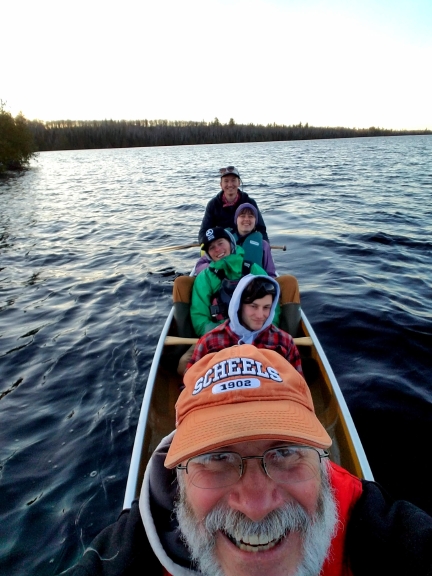 From bow to stern: Brian, Jesse, Tyler, Jessica, & Mark.
-Mark