5/14/17 It's always exciting for us to hear about the trips that people take from here at Sawbill. Last week Oliver and Kristyna Hulland reported excellent weather on their six day trip along the Cherokee Loop. It was Oliver's first trip in the Boundary Waters! We hope to see them again soon.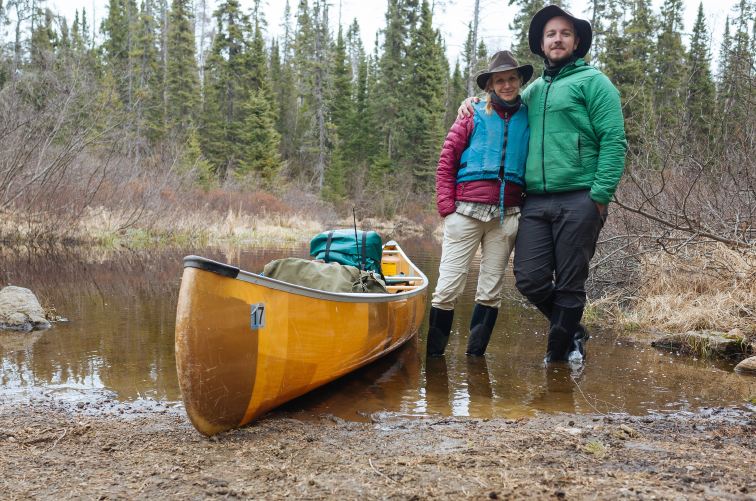 Kristyna and Oliver along Cherokee River.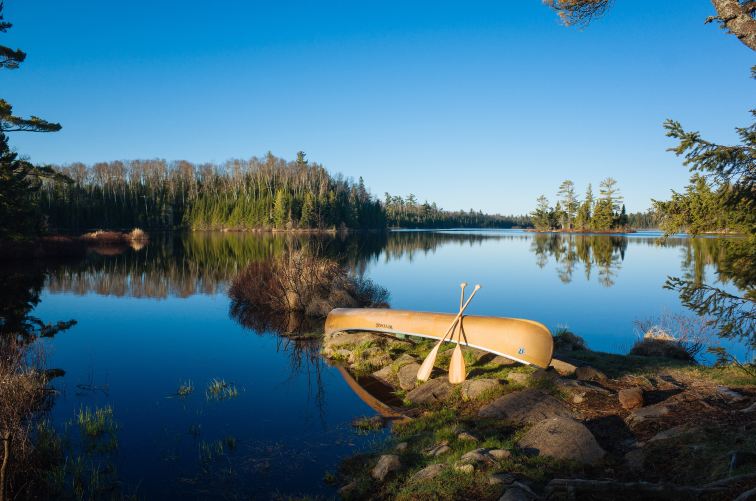 A beautiful shot of their canoe resting along the edge of Burnt Lake.
In other news, yesterday marked the start of fishing season! Permits are available for sale in the Sawbill store.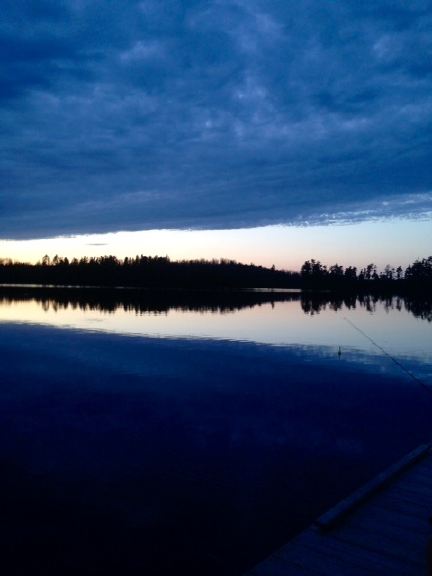 Fishing is on.
-Mark